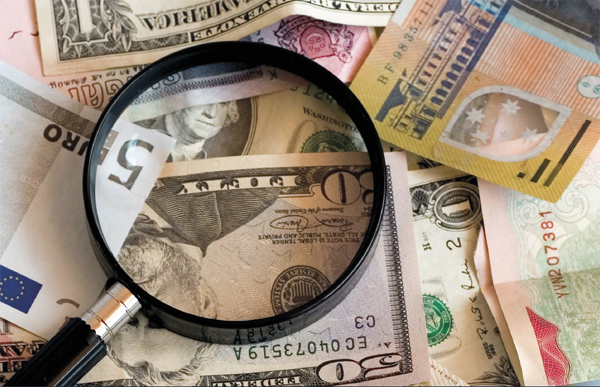 Dhaka, Bangladesh (BBN) – The BBN (Bangladesh Business News) has prepared the morning business round up compiling reports, published by different newspapers and news portals in Bangladesh.
Revenue shortfall forces govt to wind down budget
The government has wound down this fiscal year's budget by 7.25 per cent to Tk 3.71 trillion after a large shortfall in internal revenue collection and lower execution of development work. In June last, Finance Minister AMA Muhith placed a Tk 4.002-trillion budget for fiscal year 2017-18, which he himself termed 'ambitious'.
Trade-based money laundering on the rise
Trade-based money laundering is a growing concern for the banking industry amid rapid expansion of foreign trade, according to a recent survey by the Bangladesh Institute of Bank Management. Bangladesh's external trade stood at about $80 billion in 2016-17 and it has been growing thanks to the steady economic growth over the past decade, it said.
Non-RMG exporters seek same tax benefits for all
Exporters from non-apparel sectors on Tuesday sought tax benefits similar to readymade garment sector to promote the country's overall exports. At a pre-budget discussion with National Board of Revenue, leaders of the RMG exporters including Bangladesh Garment Manufacturers and Exporters Association backed the demand of the non-RMG sectors and sought withdrawal of source tax on export earnings for all.
Money market: BDT demand falls after slashing CRR
The demand for Bangladesh Taka (BDT) in the country's money market fell recently as slashing the cash reserve requirement (CRR) by the central bank of Bangladesh. After improving supply of fresh funds, the weighted average inter-bank call money rate and weighted average yield on Bangladesh Bank (BB) Bills dropped significantly in the recent days, according to market operators.
BSEC chief Khairul to get another term
The government has extended the tenure of Dr M Khairul Hossain as the chairman of Bangladesh Securities and Exchange Commission (BSEC) by two more years. The Ministry of Public Administration issued a notification in this regard on Tuesday.
Card use finally spreading
Bangladeshi consumers are slowly but surely warming up to the idea of using cards, especially debit cards, to make payments, with the total number of cards in circulation expanding 15.45 percent last year. About 17 lakh debit, credit and pre-paid cards were issued last year to take the total to 1.27 crore, according to data from the central bank.
BB won't give licence to new money exchanges
Bangladesh Bank (BB) is not issuing licence to operate new money changers, considering the present 'over saturation and chaotic state' of the business, said officials concerned. The central bank also thinks that there is no opportunity to issue licence now for operating new money exchanges in line with its existing policy. BB conveyed its opinion to Ministry of Finance (MoF), as MoF recently sought its view about the issue.
Bangladesh's stocks extend losses for third day
Bangladesh's stocks extended the losing streak for the third day in a row on as risk-averse investors booked profit on sector-wise stocks. Analysts said the investors remained followed cautious stance amid ongoing quarterly earning disclosures while choppy trading sessions prompted them to cash in on stocks.
BBN/SSR/AD