Dhaka, Bangladesh (BBN)– Bangladesh has already emerged as a success story of inclusive growth with a human face, Dr. Atiur Rahman, former Governor of Bangladesh Bank (BB) has said.
"There are many useful lessons for the world to learn and replicate from the Bangladesh experiences", Dr. Rahman said while speaking at a workshop on 'Financial Inclusion for Human Development' at the Human Development Report Office (HDRO) of the UN in New York on May 24.
The former BB governor also said a farsighted financial inclusion strategy of its central bank played a crucial role in achieving this outcome. "And this was possible because of the visionary leadership of the Prime Minister of Bangladesh, Sheikh Hasina and the support of her Government."
The workshop was chaired by Director of Human Development Report Office Dr. Selim Jahan and participated by officials from HDRO and a number of other UN Agencies including UNDESA, UNDP Bureau for Policy Program and Support (BPPS), UNDP Bureau for Latin American and the Caribbean (RBLAC) and UNDP Crisis Prevention Bureau, according to a message, received in Dhaka on Friday from New York.
In his opening remarks, Dr. SelimJahan profusely applauded financial inclusion initiatives of Bangladesh Bank.
In the process Bangladesh's Central Bank has turned into a 'people's bank', according to Dr. Jahan.
He appreciated Bangladesh for overcoming many aspects of social exclusions and equalizing human development opportunities through, among others, focused financial inclusion initiatives.
In his keynote presentation, which was also livestreamed globally, Dr. Rahman covered primarily issues of broader access to finance by improving technological aided transmission channels and socially responsible financial inclusive delivery channels.
He said the financial Inclusion practiced by Bangladesh has been broadening people's choices and opening blocked opportunities for the unbanked and unserved and thus contributing towards rising human development indices.
According to Dr. Rahman even the developed countries with a significant number of extreme poor, the ethnic minorities and the aged can learn from the innovative experiments of Bangladesh's financial inclusion.
Moreover, this is a strategic move towards economic democratization as well, he added.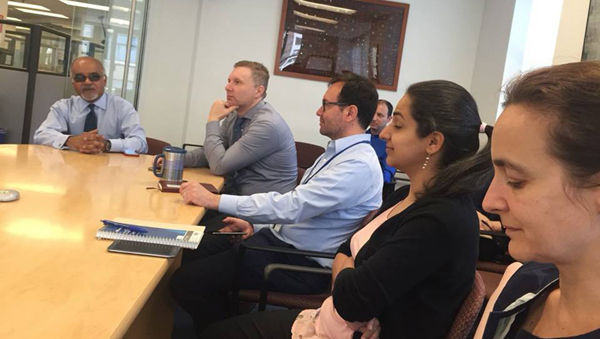 Dr. Rahman then provided examples of successful financial inclusion initiatives spearheaded by Bangladesh Bank like opening of millions of active Ten Taka no fril-accounts, widespread mobile financial services, agent banking, school banking, increased loans for farmers, small and medium entrepreneurs including women, sustainable finance, corporate social responsibility towards the disadvantaged etc. with significant positive impact on poverty reduction, employment creation and women's empowerment.
For this to have happened, former Governor said the mind set of both the central bankers and the bankers had to change through motivations and human capital development.
The impact of these financial inclusion initiatives has been amazing in terms of not only stunning financial stability but also ever-expanding GDP with sharing of the same by the bottom of the pyramid.
He, however, cautioned policy makers to remain vigilant about the persistent threats of climate change, unplanned urbanization and remaining pockets of hard to reach extreme poverty.
He opined for a more inclusive and holistic policy ecosystem to reap the ultimate benefits of financial inclusion for higher level of human development.
Dr. Rahman also responded to the questions raised from the floor covering issues like remittance, savings, micro insurance with significant implications for financial inclusion.
BBN/SSR/AD