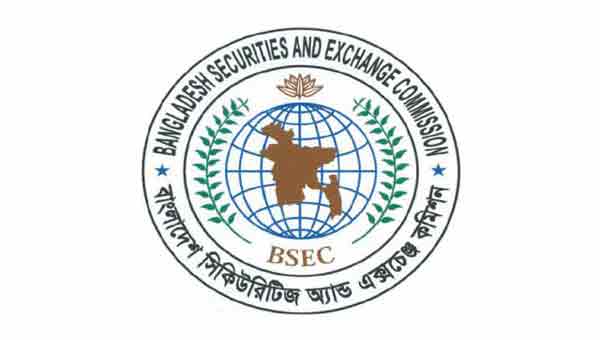 Dhaka, Bangladesh (BBN)– Bangladesh securities' regulator has approved the proposal of rights shares to be issued by Alif Manufacturing Company which was formerly known as CMC Kamal Textile Mills.
The approval came at a meeting held at its office in the capital on Tuesday, officials said.
As per the Bangladesh Securities and Exchange Commission (BSEC) approval, Alif Manufacturing Company will issue one rights share against one existing share.
The company will raise a capital worth above BDT 1.09 billion by issuing above 109 million ordinary shares at an offer price of BDT 10 each.
The company will utilise the fund for BMRE (Balancing, Modernisation, Rehabilitation and Expansion) purpose along with fulfilling the condition of capital expansion.
The board of directors of DSE recently has approved the change of name of the company from CMC Kamal Textile Mills to Alif Manufacturing Company.
As per the rights share document, the company's net asset value (NAV) per share has stood at BDT 18.43 as of March 31, 2017, while the earnings per share (EPS) were BDT 1.31 during July 1, 2016 to March 31, 2017.
Citizen Securities and Investment is the manager to the rights issue of Alif Manufacturing Company.
The company's board of directors has recommended 11 percent cash dividend for the year ended on June 30, 2017.
The company has also reported earnings per share (EPS) of BDT 1.92 and NAV per share of BDT 19.02 for the year ended on June 30, 2017 as against BDT 1.21 and BDT 17.10 respectively for the same period of the previous year.
At Tuesday's meeting, the securities regulator has also approved the new corporate governance guideline codes (CGC) formulated by bringing changes in existing corporate governance guidelines.
As per the decision regarding corporate governance guidelines, the securities regulator would seek public opinion on new corporate governance codes soon.
The securities regulator also approved the proposal of transferring above 170.87 million shares from the BO (beneficiary owner's) account of United Enterprise and Company to the BO account of United Energy, another company of the same business group. United Enterprise and Company held this amount of shares at United Power Generation and Distribution Company Limited (UPGDCL).
As per the same BSEC approval, above 155.77 million shares held by shareholder and directors of UPGDCL will also be transferred to the BO account of United Energy Limited.
The transfer will be conducted outside the regular trading floor of the stock exchange.
BBN/SSR/SR