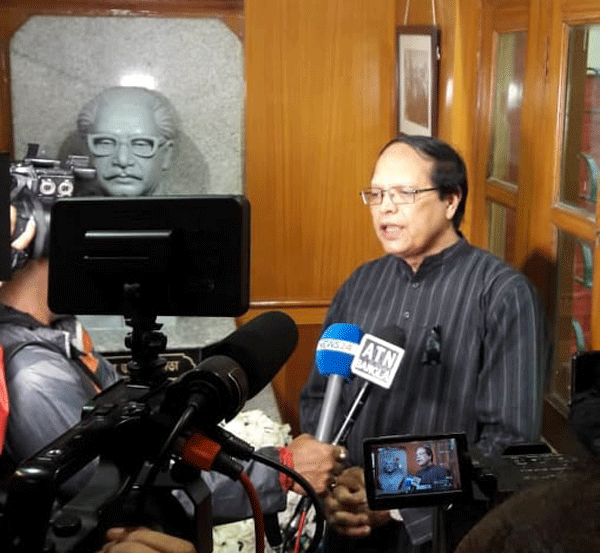 Kolkata, India (BBN)– Eminent economist and former governor of the Bangladesh Bank (BB) Atiur Rahman placed floral bouquet at the sculpture of Bangabandhu at the Baker Hostel in Kolkata on Thursday on the occasion of commemorating the martyrdom of the Father of the Nation.
It may be noted that Bangabandhu Sheikh Mujibur Rahman was a resident of this hostel of the then Islamia College.
Bangabandhu memorial corner has been established surrounding Room 24 of the Hostel.
Bangladesh Deputy High Commissioner to Kolkata Towfique Hasan also attended at the programme, according to a message received in Dhaka from Kolkata.
While speaking to the press at this memorial corner Dr. Rahman said that a significant part of his political life is associated with Baker Hostel. Besides pursuing his student politics as a growing leader he also conducted humanitarian activities including running gruel kitchen during 1943 Bengal famine and later providing relief to the victims of communal conflicts.
Indeed, this was the training ground for young politician Sheikh Mujib. Dr. Rahman further emphasized that Bangabandhu was lucky to get support from the teachers of this college during his early leadership development.
"On this mourning day of Bangladesh we recall the contributions of Bangabandhu for remaining focused on the interests of common masses which helped him become the Father of the Nation," he noted.
Despite his physical absence he is all around us emphasized Dr. Rahman.
BBN/SSR/AD