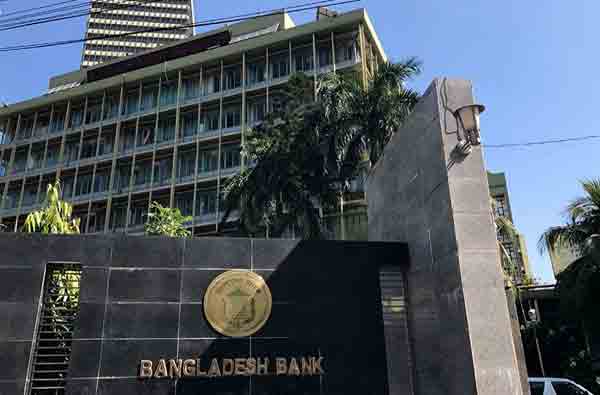 Dhaka, Bangladesh (BBN)– The central bank of Bangladesh has approved three more private commercial banks (PCBs), attaching a condition of BDT 5.0-billion paid-up capital from existing BDT4.0 billion.
The approval was given at a meeting of the Bangladesh Bank's (BB) board of directors held at its headquarters on Sunday with BB Governor Fazle Kabir in the chair.
The three approved PCBs are Bengal Commercial Bank Limited, Peoples Bank Limited and Citizen Bank Limited.
"Our board has given approval to issue letter of intents (LoIs) to the proposed banks being satisfied with scrutinising all relevant documents since 2017," BB executive director Abu Farah Md Naser told reporters after the meeting.
He also said the board has re-fixed the amount of paid-up capital, considering the size of economy as well as GDP (gross domestic product).
"Our board has increased the amount of paid-up capital to protect the possible depositors of the proposed banks," the central banker explained.
The Bengal Group of Industries is the sponsor of Bengal Bank. Vice Chairman of the Group Jashim Uddin is the chairman of the proposed bank.
MA Kashem, an Awami League in the US, is the chairman of the proposed People's Bank, while Jahanara Huq, mother of Law Minister Anisul Huq, is the chairman of Citizen Bank.
The concerned department of BB will issue the LoIs after receiving regulations of the board meeting, another BB official told the BBN in Dhaka.
He also said the central bank gives normally six months to fulfill conditions on the LoIs.
The proposed banks will have to apply again to the board for seeking final approval after fulfilling the LoIs conditions, the central banker explained.
After Awami League formed government in 2009, nine banks were given permission on 'political consideration' despite opposition by different quarters.
Besides, Shimanto Bank Limited, owned by Border Guards Bangladesh (BGD) Welfare Trust, was given licence in 2016.
Earlier on August 28 last calendar year, the central bank also approved Community Bank Limited, owned by Bangladesh Policy Welfare Trust.
Currently, there are 58 banks in Bangladesh. Of them, 40 are local private banks, nine are foreign banks, and nine are state-owned banks.
BBN/SSR/AD