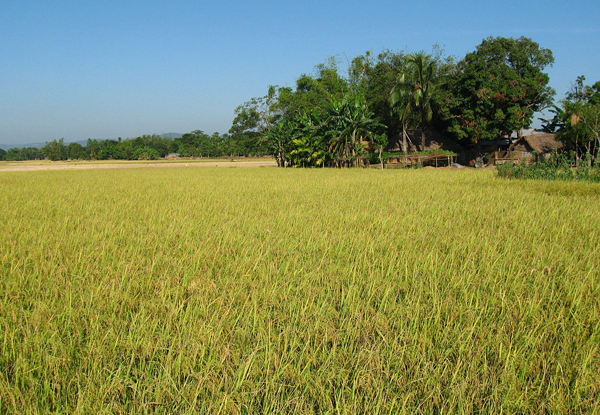 Dhaka, Bangladesh (BBN)– The central bank of Bangladesh has issued a fresh rescheduled policy on short-term agriculture loans to help boosting production through facilitating farmers across the country, officials said.
Under the policy, the banks are allowed to reschedule such agriculture loans under 'banker-client' relationship through relaxation of down payment.
In some cases, such loans can be rescheduled even without any down payment, according to a notification, issued by the Bangladesh Bank (BB), the country's central bank, on Monday.
The farmers will be eligible for getting fresh agriculture loans without depositing any compromised amount after rescheduling such loans, according to the policy.
The banks may reschedule the agriculture credits after disposal of the certificate cases through mutual agreements with the clients, it added.
Such rescheduled facility will continue until December, 2019.
"We've issued the policy in line with the bank's requirements to boost the agriculture production through providing financial support to the farmers," a senior central banker said. "It will also help creating employment opportunities across the country."
Talking to the BBN, another BB official said the farmers will get 'good price' of their products following the policy.
"The BB's latest policy will help raise the recovery of such loan and also to keep the non-performing loans (NPLs) in agriculture sector stables," Md. Ali Hossain Prodhania, managing director of Bangladesh Krishi Bank (BKB), told the FE while explaining possible impact on the policy.
Mr. Prodhania also said disbursement of farm loan will pick up in the coming months that will also help achieve its target by the end of the ongoing fiscal year (FY) 2018-19.
Meanwhile, agriculture loans disbursement dropped by nearly 14 per cent or BDT 8.53 billion in the four months of the FY 19, despite the central bank's close monitoring.
Disbursement of farm credit came down to BDT 53.52 billion during the period under review from BDT 62.05 billion in the same period of the previous fiscal, the BB data showed.
Of the BDT 53.52 billion, eight public banks disbursed BDT 26.08 billion, and the remaining BDT 27.44 billion was disbursed by the private commercial banks (PCBs) and foreign commercial banks (FCBs).
The recovery of farm loans, however, rose to BDT 65.56 billion during the July-October period of FY 19 from BDT 61.78 billion in the same period of the previous fiscal.
BBN/SSR/AD