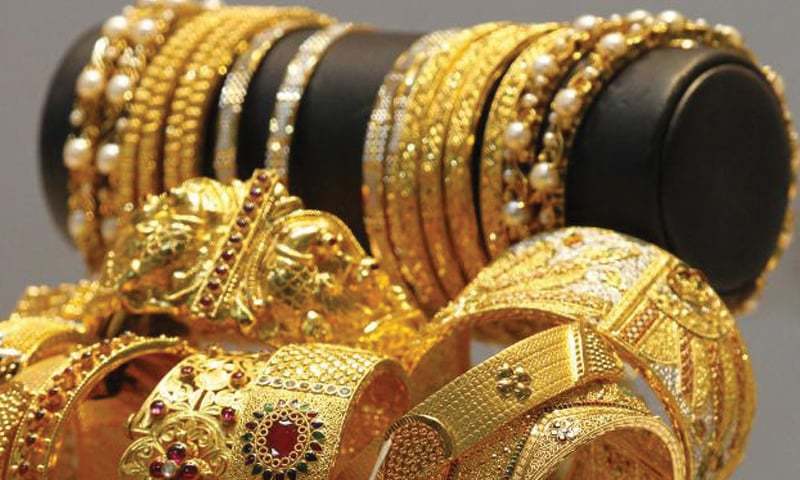 Dhaka, Bangladesh (BBN)- Country's jewellers have increased gold prices by maximum 3.22 per cent further after two weeks to adjust the prices of precious metal with the global market.
The new price for per gram 22-carat gold has been fixed at BDT 4170, a slightly rise from BDT 4040 previously, the Bangladesh Jewellers Samity (BAJUS) said in a statement on Saturday.
The revised prices with a hike of BDT 1,516.32 per bhori (11.664 grams) for the finest refined quality, 22 carats, will go into effect from Sunday, it added.
The price of such gold rose to BDT 48,638.88 per bhori from BDT 47,122.56 on July 28.
The data shows that the yellow metal costs $1,295 per ounce (2.654 bhori) now in the global market, which was $1,258 on July 27, 2017.
The traders also said the price of silver, which is BDT 1,049.76 per bhori now, remains unchanged in the local market.
The other categories of gold would be costlier by BDT 1,283.04 to BDT 1,166.40 per bhori.
A bhori (11.66 grams) of 21-karat gold has been increased to BDT 46,481 and a bhori of 18-karat gold to BDT 40,824.
The price of traditional gold has been hiked to BDT 26,244 per bhori.
Earlier, jewellers had increased the prices of gold twice in the month of January and February this year.
Later on, the prices of the metal had been decreased in the month of May.
BBN/SSR/AD