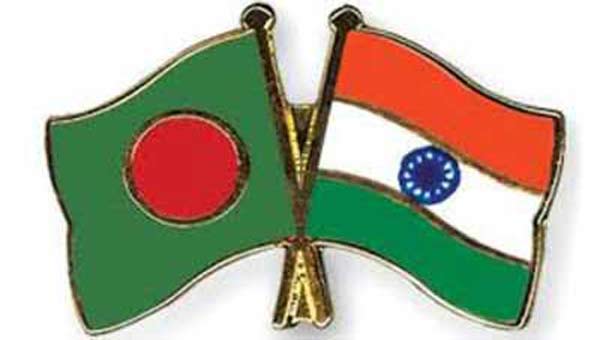 Dhaka, Bangladesh (BBN)– Bangladesh will sign US$4.5 billion third Line of Credit (LoC) agreement with India on Wednesday in presence of Finance Minister AMA Muhith and Indian Finance and Corporate Affairs Minister Arun Jaitley.
Economic Relations Division (ERD) Secretary and Managing Director of Indian EXIM Bank will ink the agreement on behalf of their respective sides at the Finance Ministry in the city, officials said on Tuesday.
During the visit of Prime Minister Sheikh Hasina to India in April 2017, the Indian Line of Credit of US$ 4.5 billion was announced for Bangladesh.
This will bring the total quantum of credit lines extended by India to Bangladesh over the last six years to $8 billion. Signing of the Third Dollar Credit Line Agreement will enable the implementation of a number of key infrastructure priority projects of Bangladesh.
Later, the Joint Interpretive Notes on the agreement between the two countries will also be signed at the ministry to promote and protect of investments.
The new Indian line of credit will be used to fund 17 major projects in Bangladesh, of which most are for infrastructure development.
The interest rate of the credit will be 1.0 per cent with a five-year grace period and a 0.5 per cent commitment fee. Bangladesh will try to waive the 0.5 per cent fee through its negotiations with the Indian finance minister.
As per the proposal, at least 75 per cent of the procurement for service-oriented projects and 65 per cent for public works projects must be made from India.
The new deal will also allow disbursement of the funds in 60 months at maximum after the contract tenure expires. In the existing agreements, the fund is to be disbursed in 48 months for the service sector and 72 months for others.
Also under the new LOC, the Exim Bank of India will open a representative office in the capital Dhaka for smooth implementation of the projects.
Finance Minister Arun Jaitley will also attend an event titled "Macroeconomic Initiatives of the Government of India: Financial Inclusion Demonetization and Cashless Economy" around 11.40am on the day at Sonargaon Hotel in Dhaka which will be organised by the Policy Research Institute (PRI) of Bangladesh and the High Commission of India.
BBN/SSR/AD