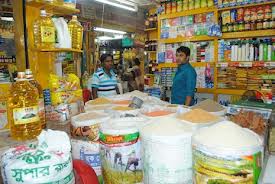 Dhaka, Bangladesh (BBN) – Bangladesh's inflationary pressure on the economy increased slightly in September mainly because of rise in prices of both food and non-food items.
Inflation as measured by the consumers' price index (CPI) rose to 5.50 per cent in September 2019 from 5.48 per cent of the previous month on 12-month average basis, according to the Bangladesh Bureau of Statistics (BBS) data.
On the other hand, the inflation rate also reached at 5.54 per cent during the period under review from 5.49 per cent a month ago on the point-to-point basis.
The BBS data show that the rate of inflation in the case of non-food items in rural areas increased by 0.17 percentage points to 5.42 per cent in September from 5.25 per cent in August.
However, the food inflation increased marginally to 5.30 per cent in September from 5.27 per cent in August.
Such an uptrend in inflation for non-food items, especially in villages, pushed up the general inflation, according to a BSS senior official.
He also said higher expenditure on healthcare, education, firewood and some other products contributed to the rise in non-food inflation across the country.
The food inflation rate rose due to an increase in prices of some items, including onion, ginger, garlic, dry chili, vegetables, eggs and broiler chicken, the official explained.
Meanwhile, the World Bank and the Asian Development Bank, in their recent development outlook, have forecast that the inflation in Bangladesh would increase.
The multilateral development partners projected that the inflation in the current fiscal year (FY) 2019-20 will not remain within the 5.5 per cent target of the government.
The government has targeted a 5.5 per cent inflation rate in the FY '20. It was able to contain it at 5.48 per cent last fiscal year, comfortably below the target of 5.6 per cent.
BBN/SSR/AD