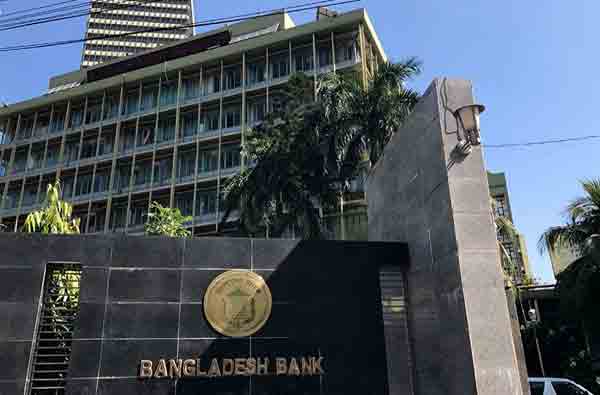 Dhaka, Bangladesh (BBN)– The central bank of Bangladesh has taken steps to make Islamic bonds popular by enhancing the volume of Islamic Bond Fund and creating scopes of the bonds' multiple uses.
As part of the moves, a 10-member working committee has already been formed to submit recommendations in this connection, according to officials.
Senior officials of five Islamic banks have been included as members of the committee, they added.
The committee has also been asked to examine the possibility of introducing repo facility from the central bank against the Islamic bonds to meet short-term liquidity requirement of the Shariah-based Islamic banks and non-banking financial institutions (NBFIs).
It will also analyse the possibility of launching inter-bank repo facility by using the Islamic bonds, they noted.
Currently, two Islamic bonds – three-month Bangladesh Government Islami Investment Bond (BGIIB) and six-month BGIIB – are in operation.
Outstanding balance of these two bonds stood at over BDT104 billion as on May 25, 2019 that is being used as a pool of fund – only for the Islamic banks and NBFIs, the Bangladesh Bank (BB) data showed.
At present, there is no tool for managing short-term liquidity of the Islamic banks and NBFIs in Bangladesh.
The committee will also look into the issue of investing the fund in the government's various development projects.
It will also consider enhancing the volume of fund, taking more security measures for fund disbursement, and making investment in the bonds more profitable.
The committee, headed by General Manager of Debt Management Department of the BB Md. Khurshid Alam, is scheduled to sit for its first meeting on Wednesday.
Farman R Chowdhury, managing director and chief executive officer of the Al-Arafah Islami Bank Ltd, welcomed the BB's latest move, saying that it will help create a new window for investment through boosting the Islamic bond market.
The senior banker also urged the authorities concerned for taking effective measures to develop proper mechanism to ensure providing short-term liquidity support to the Islamic banks and NBFIs, like the conventional ones.
Currently, eight private commercial banks, out of 40, are being operated under Islamic Shariah. The banks have their own Shariah councils to dictate terms of banking under Islamic rules and regulations.
In addition, 19 Islamic banking branches of nine conventional banks and 35 Islamic banking windows of seven conventional banks are providing Islamic financial services in Bangladesh.
Besides, a good number of local and foreign commercial banks have introduced Islamic banking branches and windows, the central bankers added.
At the end of the January-March quarter of 2019, deposits and investments of Islamic banking industry grew by 2.0 per cent and 2.76 per cent respectively compared to the previous quarter.
But its remittance and excess liquidity dropped by 36.24 per cent and 41.85 per cent respectively, according to the BB's latest report titled Developments of Islamic Banking in Bangladesh.
Islamic banking industry holds almost one-fourth share of the entire banking industry in terms of deposit and investment at the end of first quarter of the current calendar year, it added.
BBN/SSR/AD