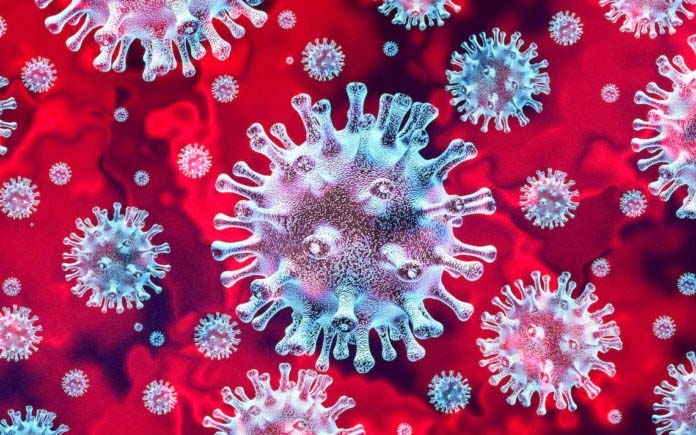 Dhaka, Bangladesh (BBN)– Bangladesh on Friday reported 15 more deaths from the novel coronavirus (COVID-19), the highest so far in a single day, and 266 fresh positive cases overnight.
"Fifteen more COVID-19 patients died in the last 24 hours, raising the death toll from the pandemic to 75," Health and Family Welfare Minister Zahid Maleque told a virtual media briefing at the Directorate General of Health Services (DGHS) in the capital.
The minister said 266 more people tested positive for the lethal virus in the country during the time which took the total number of coronavirus cases to 1838.
He said the total number of recovered patients have now stood at 56 as nine patients were cured from the disease over the past 24 hours.
Additional Director General (administration) of DGHS Prof Nasima Sultana and IEDCR Director Prof Dr Meerjady Sabrina Flora also addressed the briefing.
The IEDCR director called Dhaka and Narayanganj COVID-19 "hotspots" as maximum number of cases were detected in the two cities. Among the 1838 COVID-19 positive cases, 46 percent are in Dhaka and 20 percent in Narayangang.
Coronavirus positive cases have sharply increased in Gazipur, Mymensingh, Munshiganj, Chattogram and Keraniganj, she said.
Flora said COVID-19 infected patients were found in almost all areas in the capital, adding Mirpur with 11 per cent positive cases topped in the list of patients, followed by Mohammadpur and Jatrabari with four percent each.
Analyzing age-wise infected cases, the IEDCR director said 21 percent patients are between 21 to 30, 19 per cent between 31 to 40 and 15 per cent between 41 and 50.
Among the total cases, she said, 68 per cent are male and 32 per cent female.
Flora said 68 per cent patients are receiving treatment from their homes, while 32 per cent from hospitals.
Referring to the WHO's instructions, the IEDCR director said mild infected patients should take treatment from their homes and they must stay at home isolation.
In such cases, family members have to maintain safe distancing from the patients, she said.
Flora urged the COVID-19 positive patients with mild symptoms not to visit hospital or get admitted, which will eventually reduce pressure on hospitals creating a scope for providing treatment of critical cases.
China was the world's first country which on January 11 reported the first death from the novel coronavirus in Wuhan, the capital of Central China's Hubei province, while Bangladesh confirmed its first COVID-19 positive cases on March 8.
About 2,160,170 people around the world have been infected with the deadly virus and 145,593 deaths were reported globally till date.
BBN/SSR/AD