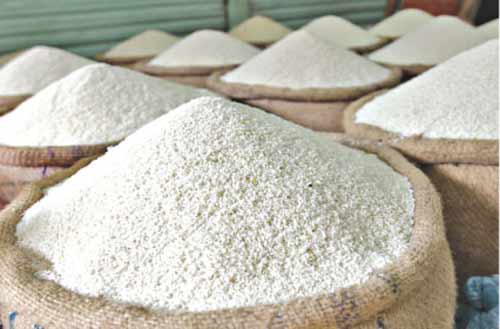 Dhaka, Bangladesh (BBN)– The central bank of Bangladesh has reinstated the letter of credit (LC) margin on rice import aiming to make sure farmers get fair prices for their produces.
Under the latest measures of the Bangladesh Bank (BB), the commercial are allowed to impose the margin on opening of LCs for rice import on the basis of bank-client relationship considering the credit risk.
The central bank issued a circular in this connection on Tuesday and asked the chief executives and managing directors of all banks to flow the instructions.
Talking to the BBN, a BB senior official said: "No LC can be opened with zero-margin for rice import in any circumstances."
It would help discourage rice import, the central bank added.
The BB's latest moves came after more than one year.
Earlier on June 19 last year, the central bank relaxed its policy allowing the banks to open LCs for rice import with the zero-margin facility.
On the other hand, the millers and rice traders will have to repay their loans each alternate maximum 45 days instead of 30 days earlier.
Currently, the millers and traders take advantage of availing loans in the form of cash credits against pledge on rice.
BBN/SSR/AD