Dhaka, Bangladesh (BBN)-The Bangladesh government has set 7.8 per cent gross domestic product (GDP) growth target for fiscal 2018-19.
Finance Minister AMA Muhith revealed the target while placing over BDT 4.64 trillion national budget for 2018-19 fiscal year in the Bangladesh National Parliament in Dhaka Thursday afternoon.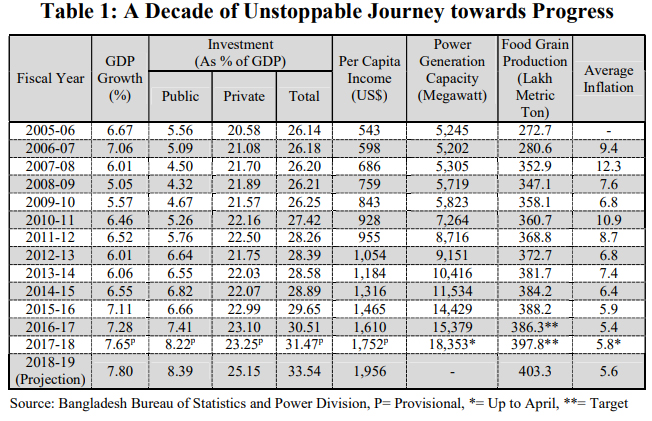 GDP growth rate will be 7.8 per cent in FY 2018-19, Finance Minister AMA Muhith said in his Budget Speech.
Last year, the Bangladesh government had set the target of achieving 7.4 percent GDP growth.
Bangladesh's finance minister also expressed his hope that overall inflation will come down to 5.6 percent in the next fiscal
BBN/ANS/AD