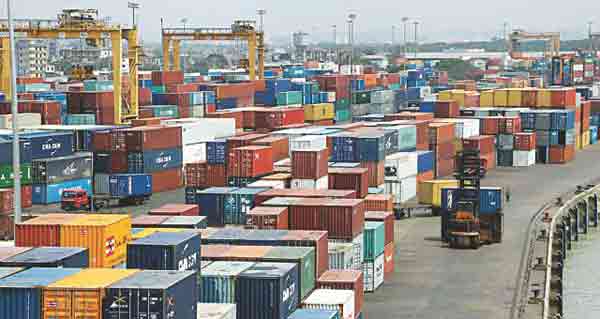 Dhaka, Bangladesh (BBN)– Bangladesh's overall imports grew by 37.45 per cent in July, the first month of the ongoing fiscal year, thanks to a jump by nearly 229 per cent in import of rice.
The settlement of letters of credit (LCs), generally known as actual import, rose to US$4.50 billion in July from $3.27 billion a month before. It was $3.64 billion in July 2016, according to the central bank's latest statistics.
Talking to BBN, a senior official of the Bangladesh Bank (BB) said the overall imports increased significantly during the period under review mainly due to higher import of rice, back-to-back imports for readymade garment (RMG) products and capital machinery.
The official also said the rising trend in food grains practically rice imports may continue in the coming months to keep the prices of main staple stable in the local markets through boosting its supply.
The government as well as the central bank has already taken different measures to encourage the importers for importing more rice to meet the growing demand for the essential item.
On the other hand, opening of fresh LCs, generally known as import orders, increased by over 26 per cent or $1.05 billion to $5.06 billion in July last from more than $ 4.00 billion in June last. It was $3.89 billion in July last year.
The banks particularly state-owned commercial ones are now encouraging importers to import more rice for ensuring the country's food security despite flash floods, according to a senior banker.
He also said the upward trend in rice import may continue until the next Aman crop harvesting season.
The overall rice imports in term of value rose to $69.63 million in July from $21.17 million in June 2017, the BB data showed,
However, the back-to-back import of RMG accessories rose by more than 100 per cent to $924.70 million in the month of July from $461.55 million in June last following an increased demand for the largest export-orient industry.
Export earnings from overall garments covering both knitwear and woven jumped by more than 17 per cent to $2.48 billion in July from $2.12 billion in the same period of the last year, according to the official figures.
On the other hand, import of capital machinery — industrial equipment used for production — was up by 50.13 per cent to $347.93 million during the period under review as against $231.75 million in June 2017.
BBN/SSR/AD