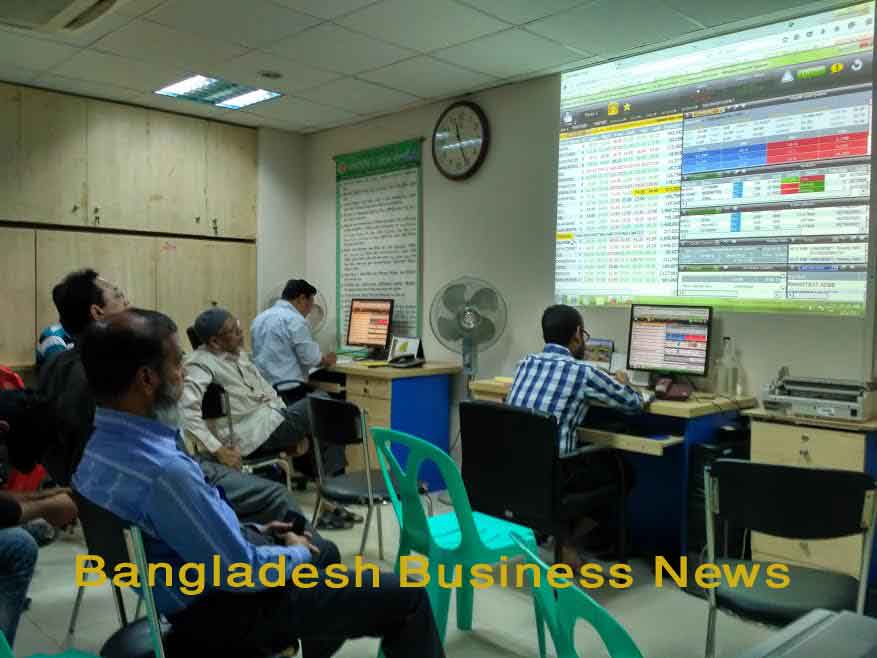 Dhaka, Bangladesh (BBN) – Bangladesh's stocks witnessed mixed trend in early hour of trading on Sunday as investors are mostly cautious to take fresh exposure in the market.
Following the previous day's marginal correction, the Dhaka Stock Exchange (DSE) saw positive trend while the Chittagong Stock Exchange (CSE) opened negative trend amid low trading activities.
Within first 15 minutes of trading, the key index of the country's prime bourse advanced 5.55 points while the CSE All Shares Price Index of port city bourse fell 14 points at 10.15am when the report was filed.
DHAKA STOCK EXCHANGE:
DSEX, the prime index of the DSE, went up by 5.55 points or 0.09 to reach at 6,254 points, when the report was filed at 10:45am.
The two other indices also saw positive trend till then. The DS30 index, comprising blue chips also advanced 1.02 points or 0.04 percent to reach at 2,265 points.
The DSE Shariah Index (DSES) gained 1.58 points or 0.11 percent to stand at 1,391 points.
Turnover, the important indicator of the market, stood at BDT 449 million when the report was filed at 10:45am.
Of the issues traded till then, 136 advanced, 54 declined and 45 remained unchanged.
Legacy Footwear was the most traded stocks till then with shares worth BDT 57 million changing hands, closely followed by BD Thai Aluminium BDT 31 million, Miracle Industries BDT 15 million, Fine Foods BDT 12 million and Square Textile BDT 11 million.
CHITTAGONG STOCK EXCHANGE:
However, the port city bourse – the Chittagong Stock Exchange – (CSE) witnessed downward trend till then with its All Shares Price Index, CAPSI – losing 14 points to stand at 19,322 points, also at 10:45am.
The Selective Categories Index of the port city bourse also lost 10 points to reach at 11,686 points till then.
Of the issues traded till then, 33 gained, 24 declined and 9 issues remained unchanged with BDT 12 million in turnover.
BBN/SS/AD