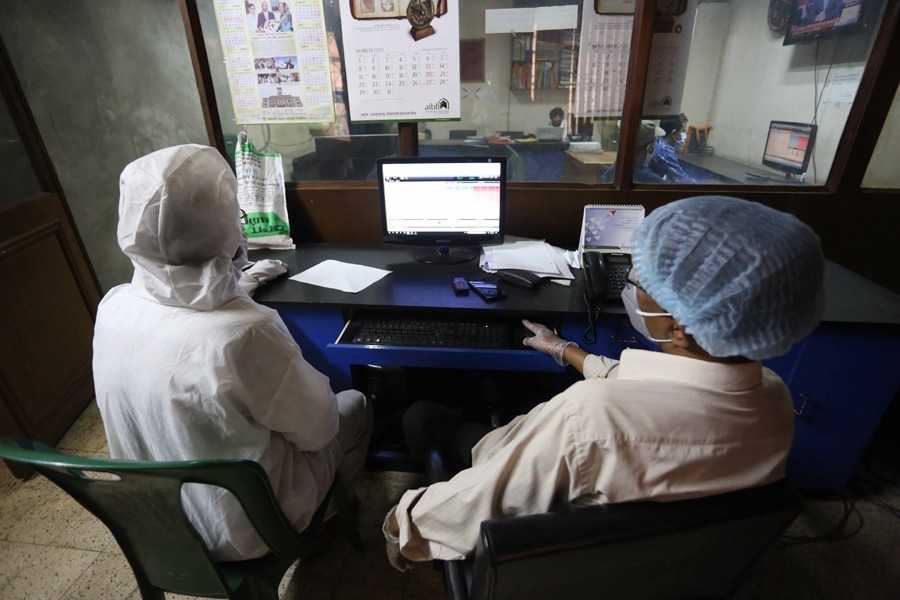 Dhaka, Bangladesh (BBN)– Bangladesh's stocks rebounded strongly on Wednesday as investors went on a buying spree on large-cap issues riding on a number of regulatory bold steps to restore discipline in the market.
The market opened on a flying note and the key index soared more than 124 points within the first hour of trading. But late hours profit-taking sell-offs eroded some early gains.
At the end of the session, DSEX, the prime index of the Dhaka Stock Exchange (DSE), settled at 4,790, gaining 70.57 points or 1.49 per cent, after losing 139 points in the past two sessions.
Two other indices also ended higher. The DS30 index, comprising blue chips, rose 35.48 points to finish at 1,644 and the DSE Shariah Index advanced 13.47 points to close at 1,094.
Turnover, the crucial indicator of the market, crossed BDT 11 billion- mark once again and amounted to BDT 11.49 billion on the country's premier bourse, which was 9.22 per cent higher than the previous day's mark of BDT 10.52 billion.
On the other hand, the Chittagong Stock Exchange also rebounded strongly with its All Shares Price Index (CASPI)—soaring 235 points to close at 13,727 and the Selective Categories Index – CSCX –jumping 143 points to finish at 8,284.
Of the issues traded, 126 gained, 132 declined and 24 remained unchanged on the CSE.
The port city bourse traded 16.04 million shares and mutual fund units with turnover value of BDT 354 million.
BBN/SSR/AD