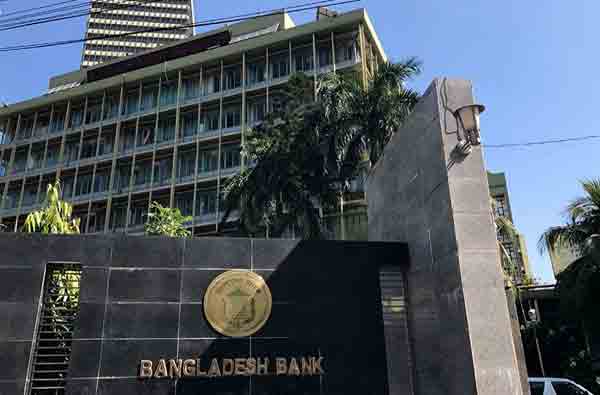 Dhaka, Bangladesh (BBN)– Bangladesh's top bankers have sought assurance form regulators to get deposits particularly public ones at maximum 6.0 per cent before brining down the lending rate at 9.0 per cent.
The appeal was made at a regular bankers' meeting, held at the central bank headquarters in Dhaka on Tuesday with Bangladesh Bank (BB) Governor Fazle Kabir in the chair.
At the meeting, the bankers also expressed their concern about collecting funds at a rate of 6.0 per cent at a time when the prevailing rate of inflation is around 6.0 per cent.
The government has already set a timeframe for introducing the 6.0 per cent interest rate on deposits and 9.0 per cent on lending effective from April 01, 2020.
The senior bankers requested the governor to resolve the issue relating to the public entity's fund depositing with the private commercial banks (PCBs) as per the existing rules.
The government had earlier announced that 50 per cent of the funds belonging to state-owned enterprises should go to the privately-owned commercial banks, up from 25 per cent.
The Ministry of Finance (MoF) is now working on the issue as the banks complain that they are yet to start receiving funds at the ratio of 50:50 from the state-owned institutions.
The MoF will ensure depositing 50 per cent of its low-cost funds with the PCBs on the basis of their paid-up capitals as part of measures to help the banks for implementation of the single-digit interest rate on lending, according to the announcement, made by the Finance Minister A H M Mustafa Kamal earlier.
Besides, a seven-member BB-formed committee is now working to bring down both lending and deposit rates at single-digit from the existing level.
At the same meeting, the central bank also advised all the scheduled banks to keep support continue through providing deposits to the non-banking financial institutions (NBFIs) for ensuring the country's financial sector stability.
The BB's latest move came against the backdrop of liquidity pressure on the non-banking financial sector.
Currently, 34 NBFIs are running their business across the country.
BBN/SSR/AD