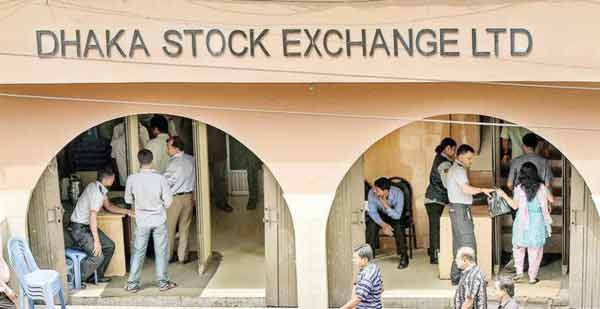 Dhaka, Bangladesh (BBN)– The newly listed Bashundhara Paper Mills Limited dominated the turnover chart on the Dhaka Stock Exchange (DSE) last week that ended on Thursday.
According to statistics available with the DSE, about 16.49 million shares of Bashundhara Paper Mills were traded, generating a turnover of BDT 2.56 billion.
It was 8.37 percent of the premier bourse's total transaction. The total turnover stood at BDT 30.56 billion last week on the DSE.
The company's share price closed at BDT 181.60 on Thursday, the last trading day of the week, soaring 127 percent from its issue price of BDT 80 each.
Market insiders said the investors showed enthusiasm for the newly stock amid short-term speculation. So, it created hype among the investors.
Bashundhara Paper Mills, a concern of the country's leading business conglomerate, Bashundhara Group, raised a capital worth BDT 2.0 billion by floating more than 26 million ordinary shares under the book-building method.
The IPO fund will be used to purchase machineries of about BDT 1.35 billion, repay bank loans of about BDT 600 million and bear the IPO expenses of about BDT 50 million.
The company's (un-audited) net profit after tax stood at BDT 321.76 million in the nine months for the period from July, 2017 to March, 2018.
The post-IPO EPS stood at BDT 1.85 for the period from July, 2017 to March, 2018.
The net asset value (NAV) per share was BDT 34.07 as of March 31, 2018.
The company's paid-up capital is 1.73 billion, authorised capital is BDT 5.0 billion and the total number of securities is 173.79 million.
Sponsor-directors own 66.14 percent stake in the company while institutional investors 8.99 percent and the general public 24.87 percent as on June 30, 2017, the DSE data shows.
The Bashundhara Paper Mills produces different types of papers and paper products.
Apart from Bashundhara Paper, the most active shares of the week were, Ratanpur Steel Re-rolling Mills with shares of BDT 976 million changing hands, followed by United Power BDT 958 million, Monno Ceramic BDT 872 million, Alif Industries BDT 755 million, and Prime Textile BDT 540 million.
Beximco was also included in the week's top turnover list with shares worth BDT 507 million changing hands, followed by Fortune Shoes with BDT 486 million, Paramount Textile of BDT 458 million and Legacy Footwear BDT 431 million.
BBN/SSR/SR