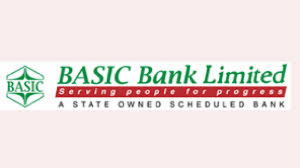 Dhaka, Bangladesh (BBN)– Muhammad Awal Khan has resigned as the managing director (MD) of the state-owned BASIC Bank Limited.
Mr Awal, who joined the BASIC Bank as MD on November 1 last for three years, tendered his resignation letter on August 14 on personal grounds, with a three-month notice period, according to the bank's Chairman Alauddin A Majid.
"We'll take measures regarding the resignation in line with the existing rules and regulations," Mr. Majid explained.
Mr. Awal submitted his resignation at a time when the loan scam-hit BASIC Bank faced higher pressure on default loan in the recent months, according to banking sources.
The volume of default loans of the state-owned commercial bank (SoCB) reached at nearly BDT 86 billion as on March 31 this calendar year, the Bangladesh Bank (BB) data showed.
Besides, the SoCB faced image crisis in the global arena after detecting financial irregularities involving around BDT 45 billion of loans in its three branches located at Gulshan, Dilkusha and Shantinagar in Dhaka by the central bank between 2009 and 2013, they added.
The BB earlier found different types of irregularities by the BASIC Bank in providing loans, which include non-verification of customer's creditworthiness, absence of 'know your customer (KYC)' procedures, and extending loans to defaulters.
BBN/SSR/AD