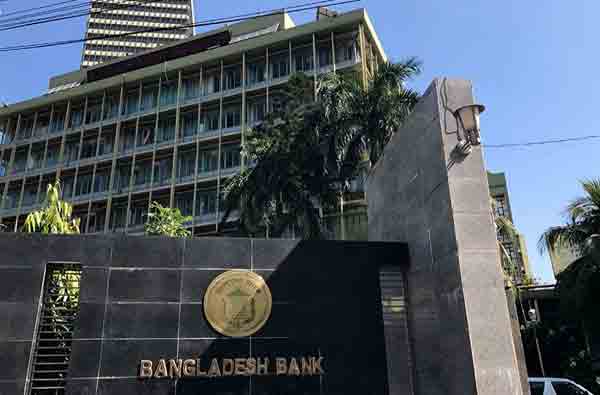 Dhaka, Bangladesh (BBN) – The central bank of Bangladesh has asked all banks to prepare business continuity plan immediately to ensure that operations are not interrupted in the aftermath of pandemic exigencies, officials say.
The Bangladesh Bank (BB) has also instructed financial service providers to ready a list of key persons, who are involved in critical service management, including the information and communications technology infrastructure.
The advisory came on Thursday, which asked chief executives of the banks to keep the banking and payment services uninterrupted in response to Covid-19 caused by new coronavirus.
Talking to the BBN, a BB senior official said the central bank asked the banks to prepare the continuity plan soon to ensure uninterrupted banking and payment services to clients to tackle in any kind of situation.
He said the functions of the key persons will have to be ensured in any circumstances, such as state of emergency or lockdown.
"We've also asked the banks to ensure round-the-clock operations of alternative delivery channels in order to facilitate smooth transactions," the central banker noted.
The alternative channels include ATMs (automated teller machines), POS (point of sale), e-payment gateway and mobile financial services (MFS) through which a customer can get financial services.
The BB also advised the banks to encourage electronic payments for reducing the use of bank notes, according to the central banker.
Private lenders and non-banking financial institutions have been smarter and have adopted multiple measures to help contain contagion while offsetting the possible setbacks stemming from the coronavirus crisis in Bangladesh.
As part of the measures, a portion of employees of different banks have been allowed to work from home, according to senior bankers.
The Publai Bank has already formed its emergency team to keep uninterrupted banking and payment services, its CEO Abdul Halim Chowdhury said.
Pubali has advised its clients to prefer online transaction facilities to cash handling, Mr. Chowdhury said.
Like Pubali, Prime Bank Limited has already taken some precautionary measures aiming to limit spread of the coronavirus that emerged from China's Wuhan in late December.
"We'll offer leave to our employees, who have been identified as nonessential right now for 15 days," Rahel Ahmed, CEO of Prime Bank, said while explaining its continuity plan.
Besides, Prime Bank has planned to allow some employees to work from home, Mr. Ahmed added.
Prime will continue to contact clients and others using modern communications tools like WhatsApp, Viber and mobile phone instead of physical presence, he added.
Like the private commercial banks, state-owned Bangladesh Krishi Bank has started work on preparing the continuity plan in line with the central bank instructions.
"We'll complete preparation of our plan shortly," Ali Hossain Prodhania, the bank's managing director, said.
Industrial and Infrastructure Development Finance Company, a non-bank lender, has finalised its plan, allowing its 40 per cent employees to work from home from Sunday.
Talking to the BBN, Golam Sarwar Bhuiyan, managing director of IIDFC Limited, they have already issued a circular and asked their branch officials to act according to the plan.
On Saturday, Bangladesh reported its second death from the pneumonia-like disease, with four new cases of virus, bringing the total to 24.
The World Health Organization, WHO, has recommended social distancing as an arsenal to flatten the curve.
BBN/SSR/AD