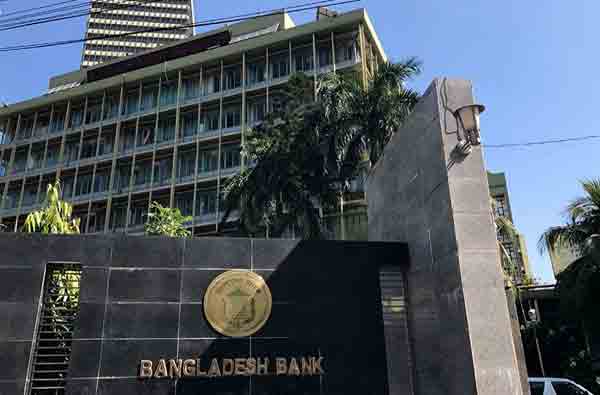 Dhaka, Bangladesh (BBN)-The central bank of Bangladesh has asked all commercial banks to extend working hours for customers by half-an-hour during the government announced general holidays.
Transaction period has been re-fixed from 10:00am to 1:00 pm instead of 12:30 pm earlier in each working day, according to a revised notification, issued by the Bangladesh Bank (BB) on Thursday.
Besides, the banks have been asked to provide services in limited scale from April 19 by keeping open their branches from 10 am to 2:00 pm, it added.
The banks have also been asked to ensure providing cash transaction, cheque clearing, demand draft, pay order issue, treasury chalan submission, and other services under payment and clearing system to their clients, according to the notification.
Talking to the BBN, a BB senior official sad the central bank has extended the banking transaction period by 30 minutes considering necessity of the public.
He also said all bank branches located at labour intensive industrial areas will have to be opened to facilitate the payment of wages and salaries of the workers and employees that areas.
Earlier on April 09, the BB asked the banks to provide services on a limited scale from April 12 by keeping open their branches from 10:00 am to 2:00 pm while the transaction period was re-fixed from 10:00am to 1:00 pm.
The central bank has already asked the commercial banks to ensure transactions by arranging smooth operations of alternative delivery channels (ADCs) round the clock during the general holidays.
The ADCs cover the operations of ATM (Automated Teller Machine), POS (Point of Sale), e-Payment Gateway and Mobile Financial Services (MFS).
The government has already decided to extend the ongoing closure of public and private offices and all other non-essential services until April 25 to curb the spread of COVID-19 outbreak.
BBN/SSR/AD