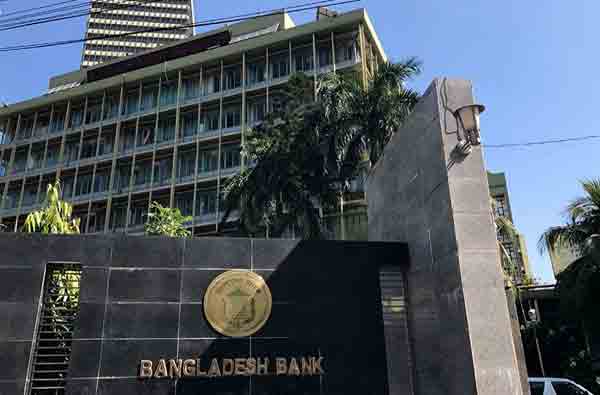 Dhaka, Bangladesh (BBN)– The Bangladesh Bank (BB)-formed committee has submitted its report to the governor, mentioning some challenges for bringing down interest rates on both lending and deposit to single-digit from the existing level.
Talking to the BBN, a committee member said they have already submitted their report to the central bank governor for his consideration.
The committee has mentioned some challenges that might surface following implementation of 9.0 per cent interest rate on all types of loans, excepting credit cards.
"The central bank should remain alert to face such possible challenges," the committee member said without elaborating.
Earlier, the committee was reassigned the responsibility of preparing a fresh report on single-digit interest rates on both lending and deposit after reviewing the overall banking situation.
It was asked to submit the report to the BB governor within 10 working days from the date of reassignment, officials said.
On December 31, 2019, the committee was asked to prepare the report within 10 working days.
The seven-member committee, led by the BB Deputy Governor S M Moniruzzaman, was formed on December 01 to find ways to cut down industrial lending rates to single-digit.
Other members of the committee are – Standard Bank Chairman Kazi Akram Uddin Ahmed, Agrani Bank Chairman Zaid Bakht, Mutual Trust Bank managing director (MD) and chief executive officer (CEO) Syed Mahbubur Rahman, Rupali Bank MD and CEO Md Obayed Ullah Al Masud, IFIC Bank MD and CEO Shah A Sarwar, and NRB Bank MD and CEO Mehmood Husain.
The body is now finding ways to bring down the interest rates on both lending and deposit to 9.0 per cent and 6.0 per cent respectively from April 01, 2020.
On December 30, Finance Minister A H M Mustafa Kamal told reporters that the single-digit interest rate on all loans, excepting credit cards, will come into effect from April 01.
On the day, he sat with the chairmen and MDs of the PCBs to discuss the matter.
BBN/SSR/AD