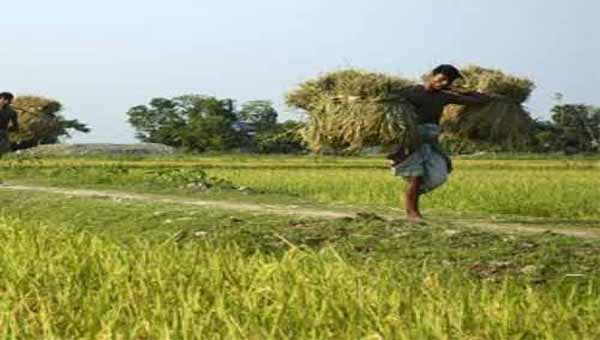 Dhaka, Bangladesh (BBN)– The central bank of Bangladesh has set an agriculture credit disbursement target of BDT 218 billion for scheduled banks for the current fiscal year (FY), 2018-19.
The total loan has been estimated at nearly 7.0 per cent higher than the target set for the last FY, according to the Bangladesh Bank (BB) officials.
The central bank unveiled the agriculture and rural credit policy and programme at a press conference at its headquarters in the capital on Wednesday.
BB deputy governor SM Moniruzzaman announced the farm credit policy at the event.
Six state-owned banks can dispense BDT 31.95 billion, two specialised banks BDT 66.80 billion, 40 private banks BDT 113.44 billion and nine foreign banks BDT 5.81 billion.
Besides, Bangladesh Samabaya Bank Ltd and Bangladesh Rural Development Board will also disburse BDT 200 million and BDT 7.80 billion respectively, the deputy governor said.
The banks have achieved nearly 105 per cent of their total annual disbursement target of BDT 204 billion for FY '18, showed the BB's latest data.
Mr. Moniruzzaman said the central bank has included some new concepts in the new policy, aiming to ensure food security in the country.
The banks will have to disburse a minimum of 10 per cent of their disbursement targets to fisheries sector.
Integrated as well as floating farming system, rearing turkey birds and producing fish through pen system have also been added to the new policy.
"We've been announcing such policies since FY '09 with intent to improve people's living standards through strengthening agriculture sector," BB executive director Ashok Kumar Dey explained.
Among others, Manoj Kanti Bairagi, general manager of agriculture credit department of the central bank, also spoke.
BBN/SSR/AD