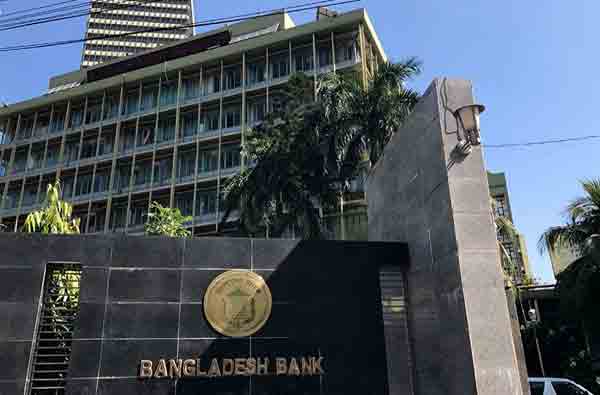 Dhaka, Bangladesh (BBN)– The central bank has started working on bringing down the industrial lending rate to a single-digit in line with the Ministry of Finance (MoF)'s advice.
Under the move, the Bangladesh Bank (BB), the country's central bank, has sought information on outstanding industrial (manufacturing) loans from the scheduled banks within 48 hours which will end on Wednesday.
The banks have been instructed to provide the information in a prescribed format to the Department of Offside Supervision (DOS) of the BB through e-mail, according to an emergency instruction issued by the BB on Monday.
According to the instruction, the banks will have to provide the weighted average lending rates (WALR) on outstanding large industrial (manufacturing) loans along with outstanding cottage, micro, small and medium industrial (manufacturing) loans as of September 30, 2019.
Large industrial (manufacturing) loans include credit to the readymade garment (RMG), textile, ship building and ship breaking, agro-based industry and other sectors.
Sources, however, said the central bank will prepare an assessment report on the possible impact on the country's banking industry after slashing the interest rates on industrial loans.
Meanwhile, a committee of the BB is trying to find out an acceptable policy that would be implemented by all the banks without affecting their profitability largely.
The committee met in its first meeting held at the central bank headquarters in Dhaka on Tuesday with its Convener and BB deputy governor S M Moniruzzaman in the chair.
The committee is also trying to identify the manufacturing sectors which are contributing significantly for achieving desire economic growth of Bangladesh, the meeting sources said.
Earlier on Sunday, the central bank formed the seven-member high-powered committee to find out ways for bringing down the industrial lending rate to single-digit shortly.
The committee has been asked to submit their report to the BB governor within seven working days.
Other members of the committee are Kazi Akram Uddin Ahmed, chairman of Standard Bank Limited, Zaid Bakht, chairman of Agrani Bank Limited, Syed Mahbubur Rahman, managing director (MD) and chief executive officer (CEO) of Mutual Trust Bank Limited, Md Obayed Ullah Al Masud, MD and CEO of Rupali Bank Limited, Shah A Sarwar, MD and CEO of IFIC Bank Limited, and Mehmood Husain, MD and CEO of NRB Bank Limited.
All the members of the committee attended at the first meeting.
The committee emphasized on encouraging foreign currency loans through offshore banking operations (OBOs) of the banks that will also help slashing interest rates on the industrial loans, they added.
After a meeting of the chairmen and managing directors of both public and private sector banks on Sunday, Finance Minister A H M Mustafa Kamal told the reporters that the single-digit interest rate on such lending will come into effect from January 01, 2020.
The government had taken a moved to bring down the lending rates to single digit to facilitate job creation and private investment in Bangladesh.
BBN/SSR/AD