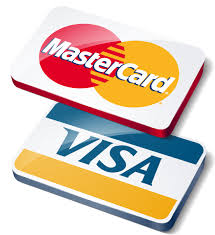 Dhaka, Bangladesh (BBN) – The central bank has revoked the authorisation requirement for overseas payments using international cards (ICs) to ease such transactions.
"….it has been decided to waive online transaction authorisation form (OTAF) for payments abroad through international cards," the Bangladesh Bank (BB), the country's central bank, said in a notice on Sunday.
The BB relaxed the requirement against the backdrop of criticism raised by different quarters, including the Bangladesh Association of Software and Information Services (BASIS).
On November 14, the central bank issued a notification with imposing restriction on overseas online payments through international cards.
Under the BB's previous notification, international credit cardholders were required to submit such forms to banks concerned, mentioning their name, card number, beneficiary name, amount of foreign currency and details of products and services to be purchased.
Talking to the BBN, a BB senior official said the central bank has waived the formalities for online payments abroad in consultation with stakeholders.
A review meeting with the stakeholders, including the representatives of the BASIS, held at the central bank headquarters in Dhaka on Sunday, which was supposed to be held today (Monday).
BB executive director Mohd Humayun Kabir presided over the meeting.
The central bank also asked the authorised dealer (AD) banks for taking necessary arrangements to restrict illegal online payments abroad through Bangladeshi cards.
Such payments include participating in online casino or gambling, trading in foreign exchange or stocks, purchase of crypto currencies/lottery ticket, buying of goods/services originated in Bangladesh, etc.
The ADs will observe KYC and AML/CFT standards, follow usual reporting routine to the BB, and ensure compliance of regulations concerning duties or taxes applicable to the transactions, it noted.
BBN/SSR/AD