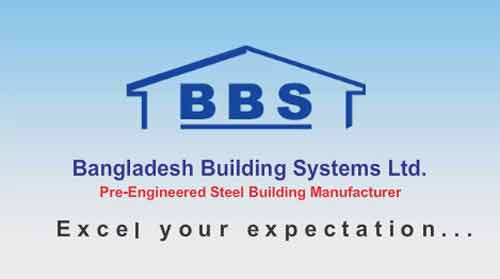 Dhaka, Bangladesh (BBN)– BBS Cables, which made its share trading debut on July 31, dominated the week's turnover chart on the Dhaka Stock Exchange (DSE) last week that ended on Thursday.
The total turnover for the week stood at BDT 24.46 billion on the major bourse, registering a decline of 50 percent against BDT 48.79 billion in the week before, as last week saw only three trading sessions instead of previous week's five.
BBS Cables, IFIC Bank, Uttara Bank, IFAD Autos, C&A Textiles, City Bank, Fortune Shoes, Pubali Bank, GrameenPhone and Mercantile Bank were the most-active shares in terms of value on the DSE.
Of them, share price of five companies declined up to 6.83 percent while five rose up to 17.50 percent last week over the week before.
According to the statistics available with the DSE, about 9.39 million shares of BBS Cables were traded, generating a turnover of more than BDT 1.40 billion, which was 4.68 percent of the premier bourse's total turnover value.
The company's share price closed at BDT 130.80 each on Thursday, the last session of the week, soaring 19.45 percent over the previous week.
Within 12 trading sessions, the newly listed BBS Cable's share price skyrocketed 'abnormally' by 13 times or BDT 120.80 each, from its issue price of BDT 10.
However, the company informed the Dhaka Stock Exchange (DSE) that there is no 'undisclosed' price sensitive information of the company for recent unusual price hike.
BBS Cables, which made its shares trading debut on July 31, floated 20 million ordinary shares and raised BDT 200 million from the public using the fixed price method.
The company's paid-up capital is BDT 1.20 billion and authorised capital is BDT 3.0 billion, while the total number of securities is 120 million.
Sponsor-directors own 33.33 percent stake in the company, while institutional investors own 29.60 percent, foreign investors 0.36 percent and the general public 36.71 percent as on July 31, 2017, the DSE data shows.
Located at Sreepur in Gazipur, BBS Cables is equipped with state-of-the-art technology to manufacture and test all types of quality cables, wires and conductors, according to the company's website.
IFIC Bank followed next, with shares of BDT 838 million changing hands, followed by Uttara bank BDT 733 million, IFAD Autos BDT 719 million, C&A Textiles BDT 561 million, City Bank BDT 513 million and City Bank BDT 513 million.
Fortune Shoes was also included in the top 10 turnover list with 8.93 million shares of BDT 501 million changing hands, followed by Pubali Bank BDT 463 million, GrameenPhone BDT 430 million and Mercantile Bank BDT 421 million.
BBN/SSR/SR