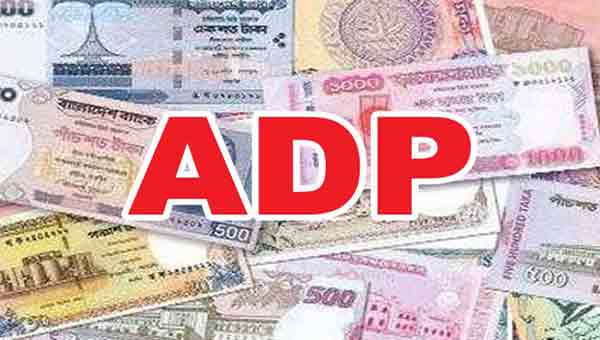 Dhaka, Bangladesh (BBN) – The BBN (Bangladesh Business News) has prepared the morning business round up compiling reports, published by different newspapers and news portals in Bangladesh.
ADP spending in 9 months only 45pc
The government's development budget implementing agencies could spend only 45 per cent or Tk 53,864 crore of total allocation for the entire fiscal year of 2016-17 in the first nine months of the year. The rate of implementation of the annual development programme (ADP) was 44 per cent or Tk 41,975 crore in the July-March period of the last fiscal year, according to the data of the Implementation Monitoring and Evaluation Division of the planning ministry.
Banks need a central database of collateral
The banking sector needs a central database of collateral as there is a tendency among borrowers to take multiple loans against a single asset, in a violation of rules. A collateral profile of clients is not maintained, which leads to higher default loans, speakers said at a discussion styled 'Credit Operations of Banks' yesterday at the Bangladesh Institute of Bank Management in Dhaka.
Discounted offers galore on the eve of Pahela Baishakh
The celebration of Bengali New Year remaining only a day away, the country's top retail outlets, restaurants, boutique stores and large groceries are witnessing a boom-time in their sales. Bengali New Year, more popularly known by their Bangla name 'Pahela Baishakh' is long associated with traditional Bengali foods, colourful attires, musical soirees, cultural parades etc.
BB asks banks to repatriate export proceeds on time
Bangladesh Bank asked commercial banks to take necessary measures to accelerate repatriation of their export proceeds to help meet the growing demand of foreign exchanges in the market. Foreign Exchange Policy Department of Bangladesh Bank issued a circular on Tuesday to the authorized dealers of the banks.
Bangladesh's stocks close lower for 5th day
Bangladesh's stocks extended their losing spell for the five consecutive sessions on Tuesday as risk-averse investors continued their profit booking selling. Following the previous day's correction, the key index of the country's prime bourse advanced 26.84 points while the Selective Category Index of port city bourse rose 44 points within first 15 minutes of trading at 10:45am.
Experts plead for wider BIMSTEC connectivity
Experts at a conference in the capital underscored Tuesday the need for establishing wider connectivity in the BIMSTEC region to make the regional bloc a success. During the day-long deliberation, many of them however stressed on fixing the national level connectivity of the member countries of the Bay of Bengal Initiative for Multi-Sectoral Technical and Economic Cooperation (BIMSTEC).
Exporters see no hope of India lifting jute anti-dumping duty
Bangladesh jute goods exporters see no hope of withdrawal of anti-dumping duty imposed by India on import of jute goods from Bangladesh as the deadline for legal battle ended on April 5 with no local exporters, except one, filing appeal. On the other hand, the visit of prime minister Sheikh Hasina has not brought any hope for jute exporters as India did not make any specific decision on the issue, said sector leaders.
Banks step up efforts to cut cost of funds
Private banks have now turned their focus on bringing down their cost of funds to get a competitive edge over peers in the saturated market, bankers said. Of the 39 private banks, most have taken different measures to increase the contribution from non-term deposits like current and savings account (CASA) to their deposits.
BBN/SSR/AD