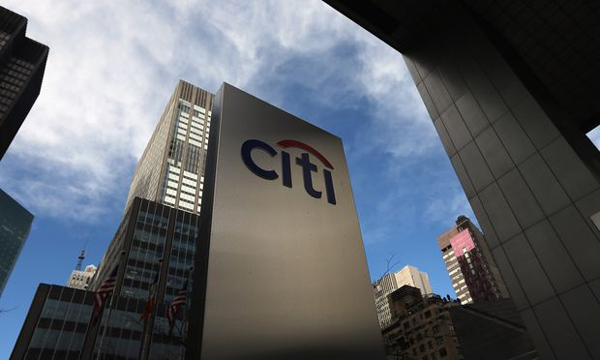 Dhaka, Bangladesh (BBN)– Citi has hosted over 220 clients at the bank's Belt and Road Forum event in Beijing in line with its commitment in supporting Chinese and global clients with the opportunities offered by the Belt and Road Initiative (BRI).
"The BRI is a transformational global project that enables economic growth and progress. Citi is ideally positioned to be the partner of choice for our clients with unparalleled in country capabilities, local expertise and an unrivalled global network across the Belt and Road," Francisco Aristeguieta, Chief Executive Officer of Citi Asia-Pacific, said while opening he conference on Thursday.
The day included overviews and updates from Citi's team of senior executives from many of the 58 markets the bank covers across the Belt and Road, according to a press statement.
The BRI's 65 markets account for close to 40 per cent of global trade and 30 per cent of GDP. It is home to more than 4.6 billion people, or over 60 per cent of the world's population.
Sajedul Islam, Director and Acting Citi Country Officer, Bangladesh, said: "In line with the global initiative, Citi Bangladesh is also participating in this endeavor to bring local and global investors in one platform for deeper integration."
Supporting and facilitating global trade is in Citi's DNA. In the 1860s the bank supported the laying of the first transatlantic cable, in the 1900s the opening of the Panama Canal that brought trading nations closer together.
The BRI is similarly as ambitious and is not just about helping Citi's clients with their trade but also areas ranging from capital markets, lending, securities services, advisory, hedging FX and interest rates across different currencies and managing your cash management needs.
Also covered during the event was an overview of Citi's capabilities across the Belt and Road from areas such as Corporate and Investment Banking, Treasury and Trade, Lending and Local Markets, including foreign exchange and hedging.
Citi has over 100 years of history of operating across the countries along the Belt and Road.
Citi commenced operations in 1902 across Asia including China and in Central Asia the bank was among the first international banks to commence operations in Kazakhstan, opened in Russia in 1916 and the bank's history in countries across the Middle East and Africa stretches back to the 1950s.
Many Chinese enterprises have grown in recent years to become global leaders in their respective industries.
To better serve Chinese clients around the world in 2009, Citi China established China Desks to support Chinese enterprises.
Currently Citi has nine China Desks in Hong Kong, Singapore, London, New York, Dubai, Johannesburg, Sao Paulo, Kazakhstan and Kenya, it added.
BBN/SSR/AD