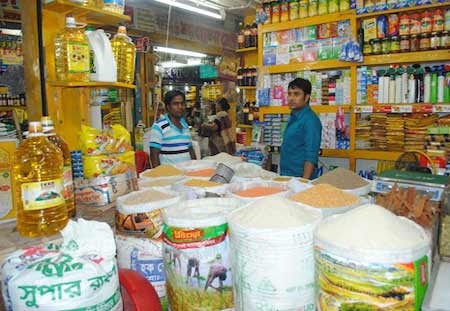 Dhaka, Bangladesh (BBN) – The central bank of Bangladesh has started preparations to formulate its next monetary policy, giving top priority to curb the rising trend of inflation and help the productive sectors achieve higher economic growth.
The priorities were suggested at an internal preparatory meeting on the monetary policy statement (MPS) at Bangladesh Bank (BB) headquarters in Dhaka on Monday, with BB Governor Fazle Kabir in the chair.
The meeting reviewed the country's overall economic situation and suggested that the next MPS for the first half (H1) of this fiscal year should be 'growth-supportive', with keeping inflation at reasonable level, officials said.
All general managers (GMs) and senior officials attended the preparatory meeting, they said.
The meeting also emphasised on ensuring the quality of credit through strengthening monitoring and supervision by both the BB and the commercial banks.
The BB's latest move came against the backdrop of rising trend in the inflationary pressure on the economy in the just-concluded fiscal year (FY) 2017-18, following higher prices of food grains.
The inflation rose to 5.78 per cent in the FY 18 on annual average basis from 5.44 per cent a year before, according to the Bangladesh Bureau of Statistics (BBS) data.
Food inflation stood at 7.13 per cent in the FY 18 as compared to 6.02 per cent in the previous fiscal.
Talking to the BBN, a BB senior official said the central bank is formulating the next MPS considering the upward trend in prices of petroleum products in the global market, possible rising trend of inflation and ensuring proper use of credit.
The government had set the inflation target at 5.6 per cent for the FY 19.
In the next MPS, the central bank will put emphasis on boosting SMEs and agriculture loans along with micro-credit to create employment opportunities across the country, according to the BB officer.
BBN/SSR/AD