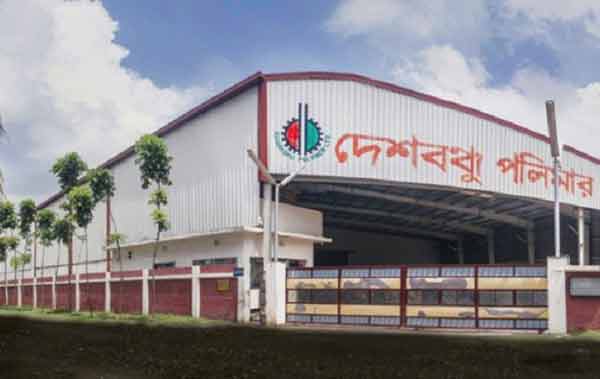 Dhaka, Bangladesh (BBN) – The board of directors of Deshbandhu Polymer has acknowledged and approved the Memorandum of Understanding (MoU) signed between the company and an Indian company for exploring business plan, said an official disclosure on Monday.
Under the deal, Reform Packaging Pvt, which is situated at Gujarat in Indian, will be extending expertise to assess current operation status of Deshbandhu Polymer and recommend action plan to improve efficiency.
Reform Packaging will extend marketing support to facilitate export of Deshbandhu Polymer products, provide access to Deshbandhu Polymer to share best practices and operation resources, the disclosure added.
The Reform Packaging will also participate in the planning expansion roadmap for Deshbanhu Polymer and consider investing in the company.
Reform Packaging and Deshbandhu Polymer will jointly explore further engagement and investment possibilities within Bangladesh and beyond.
Deshbandhu Polymer, a "Z" category company, was listed on the Dhaka bourse in 2011.
The board of directors of the company has recommended 10 percent stock dividend for the year ended on June 30 in 2017.
The final approval of the dividend will come during the annual general meeting of the company scheduled to be held on December 21.
Each share of the company closed at BDT 24.10 on Sunday at Dhaka Stock Exchange (DSE).
Paid-up capital of the company is BDT 557.87 million and its authorised capital is BDT 3.0 billion while total number of its securities is 55.78 million.
The sponsor-directors own 33.54 percent stake in the company while institutional investors own 7.82 percent and the general public 58.64 percent as of November 30 in 2017.
Deshbandhu Polymer is a manufacturer of the best quality PP woven bag in Bangladesh suitable for packing all types of food grain, wheat flour, Chemicals, Cattle feed, Fish feed, Sugar, Rice, Fertilizer and many more things that need packing, according to the company's website.
BBN/SS/AD