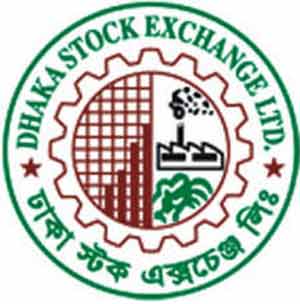 Dhaka, Bangladesh (BBN) – The board of directors of the Dhaka Stock Exchange (DSE) has finally submitted the Chinese consortium's proposal to the securities regulator for approval.
DSE Deputy General Manager (PR) Shafiqur Rahman said that they submitted the Chinese consortium proposal to the Bangladesh Securities & Exchange Commission (BSEC) on Thursday morning.
On February 10, the board of directors of the country's premier bourse had approved the Chinese consortium's proposal as it looked acceptable to them considering financial and technological aspects.
Later, the DSE board allegedly came under pressure to consider the proposal of the second highest bidder. The National Stock Exchange of India (NSE) was second highest bidder.
However, the DSE board 'reconfirmed' it's previous decision favouring the proposal of a Chinese consortium to become the strategic partner of the premier bourse on February 19.
"The Chinese consortium qualified in the bidding for becoming DSE's strategic partner as the highest bidder," said a DSE director, seeking anonymity.
The Chinese consortium offered BDT 22 per share for 25 percent of the DSE's total shares. It also offered technical support worth nearly $37 million for free.
The other consortium, led by NSE, was the second highest bidder. It offered BDT 15 per share for 25.01 percent of the DSE's total shares.
According to the demutualisation scheme of the stock exchange, DSE has more than 1.80 billion shares with a paid-up capital of BDT 18.03 billion.
Out of the total shares, 25 percent or more than 450 million will be sold to the strategic partner. So, the premier bourse is going to receive BDT 9.92 billion by selling these shares.
After becoming the strategic partner of DSE by holding 25 percent shares, the Chinese consortium will also hold a position in the 13-member board of the exchange in line with the demutualisation process, according to him.
As per the demutualisation scheme, in the 13-member board of the bourse, seven are independent directors, four shareholder directors, one from strategic investors' category, and the bourse's managing director.
The demutualisation scheme was approved by BSEC on September 26, 2013, in which the DSE shareholders primarily got 40 per cent of the stakes along with receiving TREC (trading rights entitlement certificate).
Of the rest 60 percent shares of the bourse, 25 percent shares have been kept in block account for strategic investors. Besides, 35 percent shares have been set aside for institutional and individual investors, which will be offloaded through initial public offering (IPO).
BBN/SSR/SR