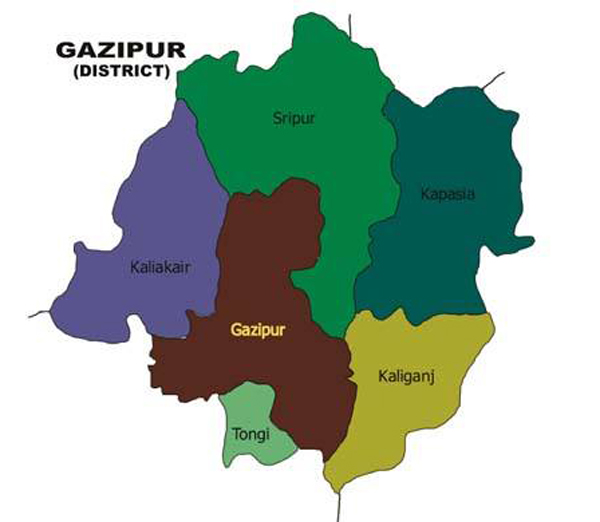 Dhaka, Bangladesh (BBN)– At least 10 people were killed and 50 others injured as a boiler at an apparel factory exploded at Kashimpur industrial area in Gazipur district of Bangladesh on Monday evening.
The explosion took place at Multifabs Limited, a 100 per export-oriented readymade garment (RMG) factory, about 7:30pm (local time) on the ground floor of the four-storey factory building, leaving at least 35 injured, according to Ataur Rahman, a fire service control room duty officer.
The boiler exploded with a big bang at the dyeing section of the factory, shaking the area, local people and officials said, adding that parts of the building ground and first floors collapsed.
Rescuers pulled out eight bodies from the burnt factory. Another worker succumbed to burn injuries at Dhaka Medical College Hospital. The identities of the victims could not be known immediately.
One more body was recovered today (Tuesday), according to latest reports.
The death toll may rise as some of the victims are injured critically, Aminul Islam, officer-in-charge of Joydebpur Police Station, said earlier.
Deputy Commissioner of Gazipur Mohammad Humayun Kabir said an eight-member committee headed by the additional district magistrate of Gazipur was formed to find the cause of the fire. The committee will submit the report in seven working days.
The DC said BDT 20,000 would be given to each family of the dead.
A boiler is a closed tank in which water is heated. The main function of it is to generate steam for space heating, sterilisation, drying, humidification and power generation. And the government's lack of inspection capabilities of this widely used equipment is evident in the string of fatal accidents.
At least 17 people died in three boiler blasts from January to April this year. Of them, 13 died in a single incident in Dinajpur, according to reports.
BBN/SSR/AD