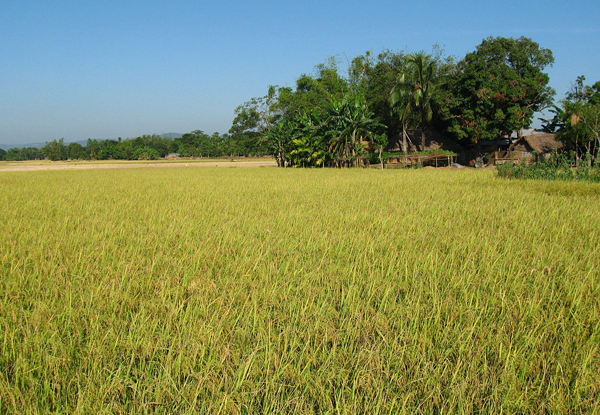 Dhaka, Bangladesh (BBN) – Farm credit disbursement decreased by 5.75 per cent in the first two months of this fiscal year (FY) in the wake of flood as well as seasonal effect.
Disbursement of agriculture loans came down to BDT 19.70 billion in the July-August period of FY '20 from BDT 20.90 billion in the same period of the previous fiscal, according to the central bank latest statistics.
Of the BDT 19.70 billion, eight state-owned banks (SoBs) disbursed BDT8.42 billion, and the remaining BDT 11.28 billion was disbursed by the private commercial banks (PCBs) and foreign commercial banks (FCBs).
The SoBs are Sonali Bank Limited, Janata Bank Limited, Agrani Bank Limited, Rupali Bank Limited, BASIC Bank Limited, Bangladesh Development Bank Limited (BDBL), BKB, and Rajshahi Krishi Unnayan Bank (RAKUB).
All scheduled banks achieved 8.17 per cent of their FY '20 farm loan disbursement target, fixed at BDT 241.24 billion.
Talking to the BBN, a senior official of the Bangladesh Bank (BB) said the central bank has already given a strong message to the banks which could not achieve the agriculture loan disbursement targets in the FY '19.
He also said the central bank would go tough on any banks failing to achieve their agriculture loan disbursement targets by the end of FY '20.
"We're working continuously and advising all the scheduled banks to boost farm credit disbursement to bring dynamism in the rural economy of Bangladesh," the BB official explained.
The central banker expects that the agricultural loan disbursement target will be achieved by the end of this fiscal year as the BB is continuously prodding the banks.
He also said the last flood coupled with seasonal effect pushed down the agriculture loan disbursements in different parts of the country during the period under review.
Bangladesh witnessed flooding lasting more than one month (July 01 to August 01) that marooned 6.07 million people in 28 districts out of 64, and claimed 119 lives.
The latest spate of floods is going on at least in 10 districts across the country.
The aggregate recovery of farm loans, however, came down to BDT 26.84 billion in the first two months of FY '20 from BDT 27.65 billion in the same period of the previous fiscal, the BB data showed.
"The disbursement of farm credit has already started picking up that would continue until December of this calendar year," Md. Ali Hossain Prodhania, Managing Director of Bangladesh Krishi Bank (BKB), said.
The senior banker also expressed his hope that the BKB would exceed its agriculture loan disbursement target by the end of FY '20.
BBN/SSR/AD