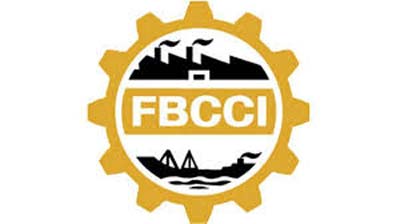 Dhaka, Bangladesh (BBN)– Elections to the board of directors of the Federation of Bangladesh Chambers of Commerce and Industry (FBCCI), the country's apex trade body, will be held on Sunday for 2017-19 tenure.
All preparations are complete for holding the polls at the Bangabandhu International Conference Centre (BICC) in the capital Dhaka, a FBCCI official told BBN in Dhaka.
The election will begin at 9:00am and will continue until 5:00pm without any break at the office of the BICC at Agargaon in Dhaka.
Two panels are vying for 18 posts of director up for voting.
The panels are Sammilita Ganotantrik Parishad led by Shafiul Islam Mohiuddin and Babosayee Oikya Forum led by Abdul Motaleb.
Eligible voters will elect only18 directors from the Association group this time as the remaining as many (18) directors from the chamber group have already been elected unopposed, according FBCCI election board.
Usually, voters elect 36 directors–18 each from Association and Chamber groups—to the board of the country's apex trade body. Government has already nominated 24 directors — 12 from chambers and 12 from associations.
This time around, four directors have newly been added to the government-picked set of directors, taking the total nominees to 24. And the number of directors on the FBCCI board will stand at 60 for the period of two years to mid-2019.
The new directors nominated by the government are from Bangladesh Women Chamber of Commerce and Industry, Chittagong Women Chamber of Commerce and Industry, Real Estate and Housing Association of Bangladesh and Bangladesh Association of Information and Software Services.
The board of directors will elect the FBCCI president from the association group, first vice-president from the chamber group and one vice-president from the association group.
BBN/SSR/AD