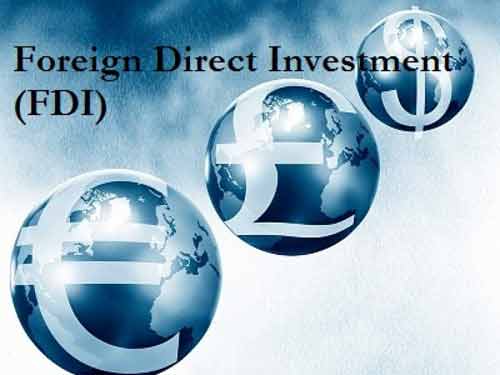 Dhaka, Bangladesh (BBN) – Foreign Direct Investment (FDI) inflows into Bangladesh rose by 4.38 per cent to $2.33 billion in 2016 from $2.23 billion a year ago, according to a UN agency.
The FDI inflows to Bangladesh rose by 4.38% to $2.33 billion in 2016, which was $2.23 billion in 2015, according to the World Investment Report 2016 of the United Nations Conference on Trade and Development (UNCTAD).
In 2016, global FDI flows decreased by 2.0 per cent to $1.75 trillion owing to weak economic growth and significant policy risks perceived by multinational enterprises.
The global FDI, however, is expected to increase by 5.0 per cent to almost $1.8 trillion in the current calendar year while the inflows into developing Asia shrank by 15 per cent to $443 billion in the same period.
Among the FDI receive sectors in Bangladesh, telecommunication holds the top position, followed by Power, Gas and Textile.
There was a large injection of capital by Singapore Telecom (Singtel) to enhance the capital base of Bharati Airtel in Bangladesh.
The UNCTAD reports also said three green-field FDI projects in Bangladesh have positioned themselves in the list of Least Developed Countries' (LDCs) 10 largest green-field projects announced in 2016.
In South Asia, Bangladesh continued to be the second highest FDI receiving country after India which got a huge $ 46 billion FDI in 2016. The FDI in Pakistan stood at $ 1.28 billion, growing by 48.09 per cent from the previous year.
Among the least developed countries, Bangladesh became the third FDI recipient country, while Angola attained highest amount of FDI.
Ethiopia, Mozambique and Myanmar were the three other countries receiving FDI worth $ 3.2 billion, $ 3.10 billion and $ 2.2 billion respectively.
BBN/SSR/AD