Dhaka, Bangladesh (BBN) – The central bank of Bangladesh has facilitated 'bank-led digitization drive', former Governor of Bangladesh Bank (BB) Dr. Atiur Rahman has said.
"Be it Mobile Financial Service or be it Agent Banking, the BB has encouraged traditional players (i.e. the commercial banks) to lead the way. And it has been proven to be very successful," Dr. Rahman said while chairing a session at the '5th Biennial Competition, Regulation and Development Conference' held at Jaipur in India on Friday.
The three day conference is being hosted by CUTS International and OECD. Speakers of the session included Ravinder S. Aurora, Senior Vice President of Mastercard; David Ong'olo, Kenyan Competition Authority; and Dr. A. K. EnamulHaque, Professor of East West University, Dhaka.
The former BB governor also said success of digital financial inclusion depends on the prudent role of the regulating bodies to a great extent. And the recent progress in Bangladesh in this regard is a good example for the rest of the world to follow, according to a message, received in Dhaka on Saturday.
"Many developing countries survived and even thrived during the last global financial crisis because they chose to follow broad based financial inclusion strategy. And digital solutions played a crucial role in this financial inclusion drive," Dr. Rahman explained.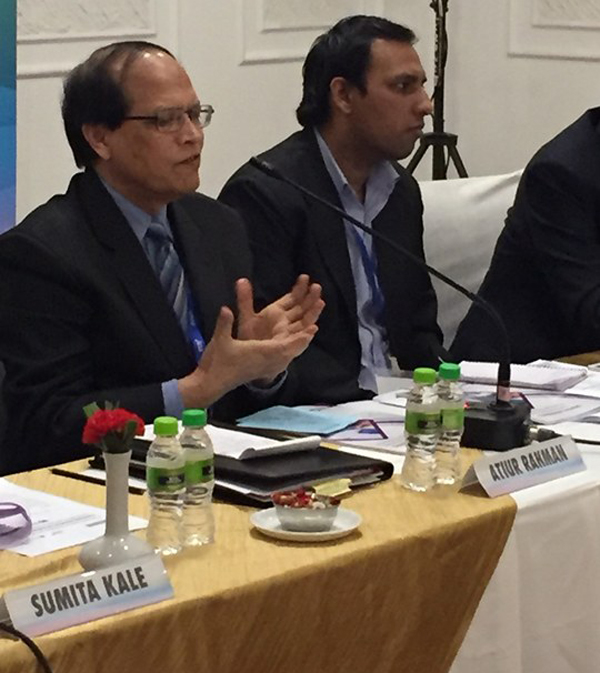 He also said service providers must focus on reaching the customers placed in rural socio-economic conditions. "To do so, we have to learn from the success stories, identify the challenges, map out possible partnerships and above all develop regulatory frameworks that promote innovation and at the same time protect the long term interest of the industry."
Dr. Rahman asked all central banks to be more proactive and collaborative with other stakeholders including non-traditional financial service providers to facilitate orderly development of digital financial inclusion so that consumers' interests are better protected.
The panelists highly appreciated Bangladesh's regulatory move with public interest in mind using latest technology for replicable digital financial inclusion, it added.
BBN/SSR/AD