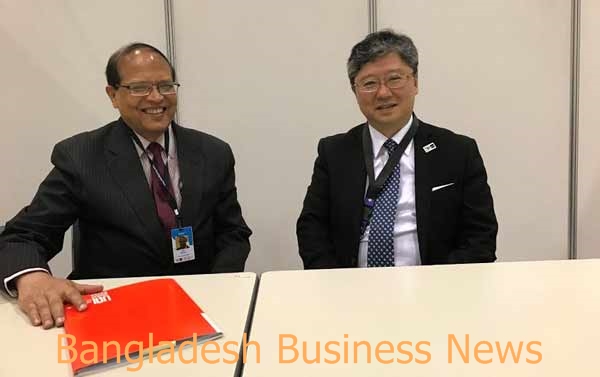 Dhaka, Bangladesh (BBN)– Bangladesh is poised to become a role model for inclusive finance to the developing countries, ADB Chief Economist Professor Yasuyuki Swada has said.
The ADB chief economist's observations came during a meeting with former Bangladesh Bank Governor Professor Dr. Atiur Rahman at Yokohama conference where ADB's 50th anniversary is being celebrated, according to a message received in Dhaka on Sunday.
During the meeting both Professors discussed about the innovative inclusive finance programs initiated by Bangladesh central banks during Dr. Rahman's tenure as Governor.
Dr. Sawada was particularly appreciative of the innovative credit program for the sharecroppers introduced by Bangladesh central bank which has already created positive impact on the empowerment of women farmers.
He also talked about documentation of these financial inclusion programs for replicating in other Asian countries.
Both Dr. Sawada and Dr. Rahman agreed that Bangladesh has a great potential which can be realized through focused attention on the quality implementation of the infrastructures.
They also felt that Bangladesh should put more attention to railway sector for speedy movement of goods and services.
The Chief Economist Dr. Sawada reassured ADB's continued support for needed infrastructural development in addition to its on-going support for skills and financial sector development.
Dr. Rahman thanked Dr. Sawada for being a great friend of Bangladesh and encouraged him to remain focused on Bangladesh which is going through amazing macro-economic transformation with unprecedented gains in social development indices.
BBN/SSR/AD