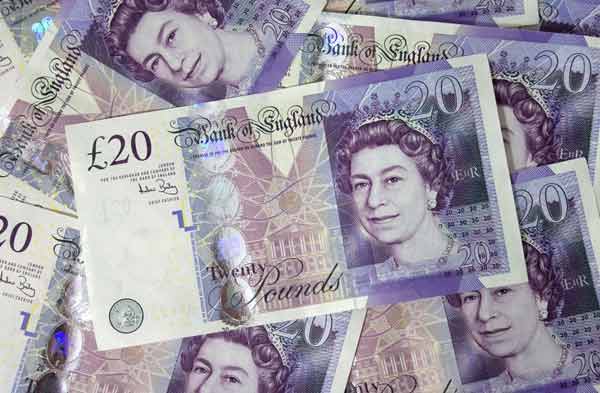 London, UK (BBN)– The Great Britain Pound (GBP) has fallen sharply as traders react to the results of the general election.
The currency markets had been expecting a clear victory for Theresa May's Conservatives, but the party does not appear set to win a Commons majority, reports BBC.
Sterling fell as low as $1.27, down about two and a half cents from its level late on Thursday.
It has since recovered to be down 1.5 per cent at $1.2760, but the market is volatile and traders remain cautious.
The BBC is projecting that the Conservatives will be the largest party with 318 seats – eight short of a majority.
Given the surprise outcome of the poll so far, the pound could have been expected to fall even more sharply.
However, the fact it has not slipped further may reflect the diminishing prospect of a "hard" Brexit.
Although a hung parliament would mean uncertainty, Neil Wilson at ETX Capital said that a "softer version of Brexit" was now more likely.
"Mrs May's mandate to push through her clean, hard Brexit has evaporated. Voters didn't want to hand her the blank cheque for Brexit. It may leave negotiations in limbo but would also tend to suggest that the downside for sterling is limited," he said.
Former Business Secretary Sir Vince Cable said "the whole Brexit approach will have to be rethought".
BBC economics editor Kamal Ahmed said that suggested the UK's membership of both the single market and customs union would now be "back on the table".
Sir Vince is returning to the Commons after regaining the seat of Twickenham in southwest London for the Liberal Democrats.
Sterling fell after an exit poll for the BBC, ITV and Sky released as the polls closed at 22:00 cast doubt on an overall Conservative majority, raising concerns about increased uncertainty and a possible delay to Brexit negotiations.
Sterling has been trading in a range between $1.28 and $1.30 in recent weeks.
Against the euro the pound is down 1.0 per cent at 1.142 euros.
BBN/SSR/AD