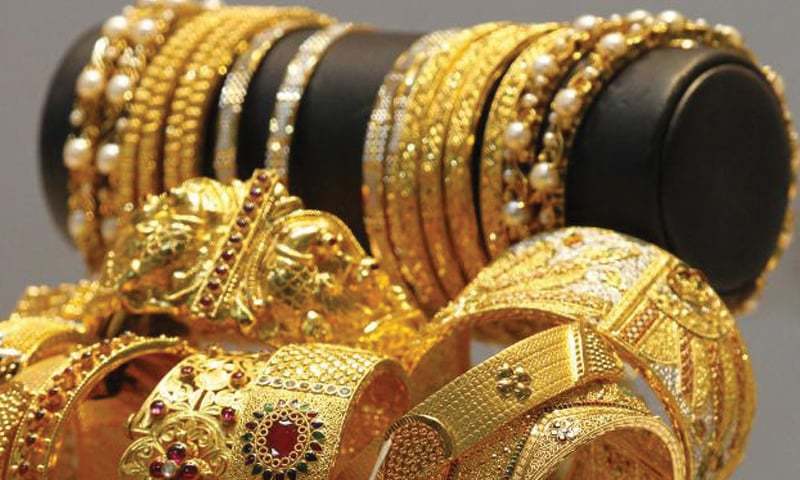 Dhaka, Bangladesh (BBN)– Gold price in the local market has been increased by BDT 175 per gram, following a hike in international market, traders said.
The revised price will come into effect from today (Thursday).
The new price of per gram 22-carat gold has been fixed at BDT 4,475 from previous rate, Bangladesh Jewellers' Samity (BAJUS) said in a statement issued on Wednesday.
"The gold price in the international market reached to its peak in the last several years," the statement said, adding that the price of bullion also increased in local market.
The 21-carat gold will be sold at BDT 4,275 per gram which was BDT 4,100 while the price of 18-carat variety of per gram gold has been increased to BDT 3,845 from BDT 3,670.
The traditional category of the pricy metal remains unchanged at BDT 2,300 per gram, while 21-carat (cadmium) silver price also remain unaffected at BDT 80 per gram.
According to the traditional measure on Bangladeshi jewellers' shop, the price of per Bhori (11.664 grams) 22-carat gold would be BDT 52,196.
Earlier, the BAJUS revised down the price of per gram gold by BDT 100 on June 17.
The jewelers also revised the price of 23-carat platinum. Per gram of the costly metal will be sold at BDT 5,475 from BDT 5,300 earlier.
Meanwhile, some 14,000 jewellers and gold traders legalised around 1.8 million bhori of gold and gold ornaments by availing the month-long opportunity ended on June 30.
According to a provisional data, the National Board of Revenue (NBR) has received BDT 1.83 billion in taxes from the gold, silver and diamond-whitening facility.
BBN/SSR/AD