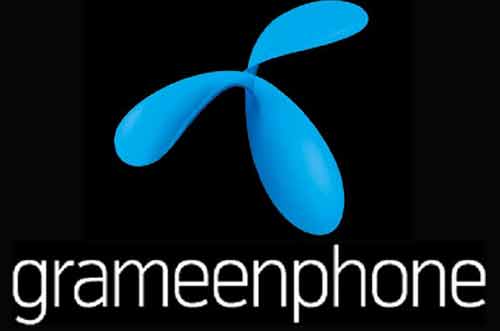 Dhaka, Bangladesh (BBN)– The largest market capitalisation listed company – Grameenphone (GP) – dominated the Dhaka bourse's transaction chart last week that ended on Thursday.
Broekrs said investors were mostly active on Bangladesh's lone listed telecommunication — GP's shares throughout the week amid optimism.
They said that when the market went through a correction phase, a section of investor took position on foundamentally sound stocks like GP, taking it to week's top turnocer chart.
According to statistics available with the DSE, about 1.46 million shares of GP were traded, generating a turnover of BDT 681 million, which was 3.18 percent of the premier bourse's total transaction.
The average daily turnover for the company was BDT 136 million.
Recently, the board of directors of GP has recommended interim cash dividend for the year 2017 at the rate of 105 percent of the paid up capital of the company which represents 98 percent of the profit after tax for the half year ended on June 30, 2017.
The company also posted a 7.95 percent growth in earning per share (EPS) in third quarter (Q3) for July-September, 2017 period. EPS was BDT 5.16 in for July-September, 2017 as against BDT 4.78 for July-September, 2016.
In nine months, for January-September, 2017, EPS was BDT 15.88 as against BDT 12.70 for January-September, 2016.
The second largest market cap company – Square Pharmaceuticals emerged as second highest turnover leader, with shares of BDT 639 million changing hands, followed by National Tubes BDT 608 million, Alif Manufacturing Company BDT 573 million, Shahjalal Islami bank BDT 515 million, Islami Bank Vabgladesh BDT 508 million.
Aamra Networks was also included in the week's top turnover chart with shares of BDT 432 million changing hands, followed by City Bank BDT 428 million, Brac Bank BDT 412 million and Paramount Textile BDT 338 million.
BBN/SSR/SR