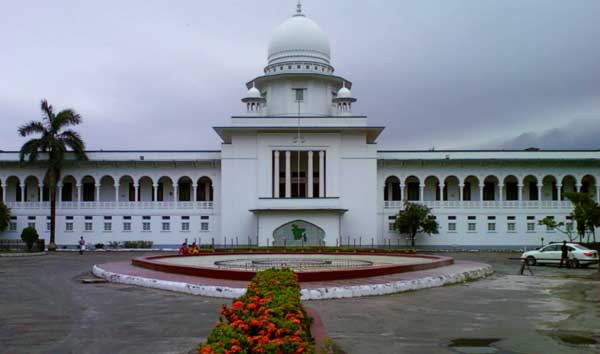 Dhaka, Bangladesh (BBN)-The High Court (HC) has appointed Khondkar Ibrahim Khaled, former central bank deputy governor, as an independent director and chairman of the trouble-torn International Leasing and Financial Services Limited (ILFSL).
The HC has also imposed a ban on the shareholder-directors and top executives, including PK Halder, of the non-banking financial institution (NBFI) leaving the country.
The ILFSL authorities have also been asked not to transfer their movables and immovables like stocks, cash and car to any person or entity until the disposal of the case.
An HC bench of Justice Muhammad Khurshid Alam Sarkar passed the order on Sunday after hearing a writ petition filed by some ILFSL depositors. The order was released on Tuesday.
It also directed the home secretary to seize the passports of the individuals upon whom the travel ban has been imposed and to collect detailed information about them.
The secretary got 15 days' time to inform the court of relevant developments.
The HC asked the central bank to issue directives to all banks and financial institutions, asking them to freeze all the accounts of the persons under the scanner.
They are ILFSL chairman MA Hashem, director Nurul Alam, independent directors Zahirul Alam, Nasim Anwar, Bashudeb Banerjee, Papia Banarjee, Momtaz Begum, Nowsherul Islam, Anwarul Kabir and Mohammad Nuruzzaman.
The list also included ILFSL managing director Rashedul Haque, PK Halder and his mother Lilaboti Halder, brother Pritish Kumar Halder, wife Susmita Saha and cousins Amitav Adhikari and Avijit Adhikari.
Former managing director of Bank Asia Ltd Erfanuddin Ahmed and one Uzzal Kumar Nondi are also under watch.
The court removed Mr. Hashem from chairmanship, but he shall be on the board of directors of the company.
It asked Mr. Haque to write to the central bank of Bangladesh regarding the appointment of the company's new chairmanship.
The registrar of joint stock companies and firms has been directed to furnish detailed information on the companies — P and L International, P and L Agro, P and L Venture, P and L Business Enterprise.
The court also sought details on Hal International, Hal Travels, Hal Trip, Hal Capital, Hal Technology, Anon Chemical, Northern Jute, Sukhanda Limited and Reptile Farma within 15 days.
Barrister ASM Shahriar Kabir, who stood for the writ, said seven petitioners kept BDT 85 million with the ILFSL as fixed deposits.
After maturity, he said, the individuals applied for encashment of the deposits, but the company informed them of their inability to pay. Under the circumstances, the depositors went to the higher court in December 2019 for liquidation of the NBFI in question.
BBN/SSR/AD