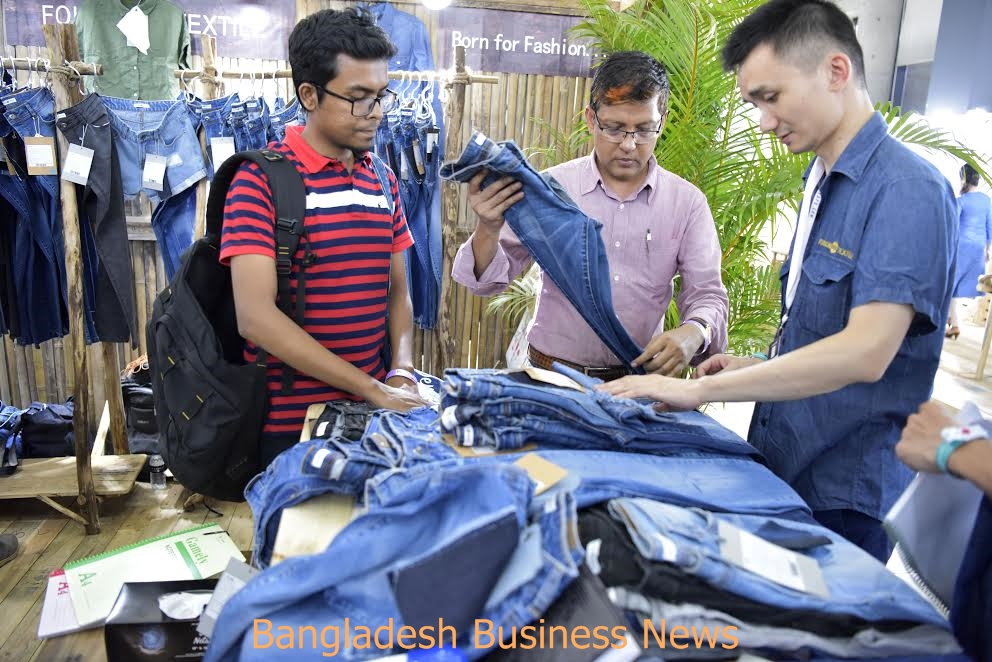 Dhaka, Bangladesh (BBN) – The second edition of the Sustainable Apparel Forum (SAF), scheduled to be held in Dhaka on November 05, is aiming to make the apparel and clothing industry of Bangladesh more sustainable.
"Sustainability is not an option but a must for the Bangladesh apparel industry. So, the SAF aims to add pace to the sustainability momentum and drive discussions to that end," Mostafiz Uddin, a key organizer of the forum said during a press conference in Dhaka on Monday, reports SPORTSWEAR INTERNATIONAL.
The SAF is being organized by the Bangladesh Apparel Exchange (BAE) and the Bangladesh Garment Manufacturers and Exporters Association (BGMEA) with support from the embassies of the Netherlands and Sweden, H&M, Better Work Bangladesh and C&A Foundation.
Mr. Uddin, founder and CEO of the BAE, said the second SAF is going to be the biggest event in the history of the Bangladesh apparel industry.
This is high time for the Bangladesh garment industry to demonstrate its determination to make the industry sustainable, diplomats and business leaders said while explaining the necessity for sustainability at the press conference.
A sustainable readymade garment sector will help ensuring economic growth, job creation and social progress of Bangladesh, they added.
GJ Harry Verweij, ambassador of the Netherlands in Bangladesh, said nobody wants to buy products that are made by children or that seriously harm the environment.
"People expect products to be responsibly sourced. People feel they have a right to fair products, produced without human rights violations and environmental damage," the diplomat explained.
Apparel consumption is set to increase by 65 per cent by 2030 globally when the population will go up by 16 per cent, creating huge business potential for Bangladesh's garment industry, according to Ziaur Rahman, H&M's country manager for Bangladesh, Pakistan and Ethiopia.
"Environmental pollution will appear as a big challenge then, as it is spreading at the same rate of the global apparel consumption," the H&M official added.
Mr. Rahman also said that his company had already asked all of its suppliers and manufacturers to be more aware of the sustainability of the fashion business.
Bangladesh has already built up many world-class green garment factories solely for sustainability of the business and environment, not under any buyer's prescription, Rubana Huq, president of the BGMEA, said.
"For me sustainability is not only environment, it is very much about sustainable factories, labour practice and of course sustaining and subscribing sustainable environment prices," the BGMEA chief added.
Charlotta Schlyter, Sweden's ambassador to Bangladesh, and MA Rahim (Feroz), vice-president of the BGMEA also spoke on the occasion.
The SAF will include a series of panel discussions on critical issues such as water sustainability, actions to combat climate change, transparency and responsible purchasing practice among others where more than 50 speakers from home and abroad are expected to share their expert opinions, according to the organizers.
BBN/SSR/AD