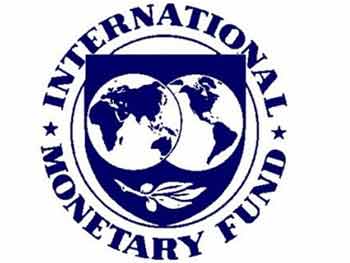 Dhaka, Bangladesh (BBN)– The International Monetary Fund (IMF) has projected that the economy of Bangladesh would grow by 2.0 per cent in 2020 mainly due to the global coronavirus pandemic.
The April 2020 version of the World Economic Outlook (WEO), released on early Wednesday in Washington, DC, unveiled the projection.
The IMF also projected that the Gross Domestic Product (GDP) of Bangladesh would jump at 9.5 per cent in 2021 from 2.0 per cent of this calendar year.
It added that the average inflation rate would be 5.50 per cent in 2020. And it is expected to reach at 5.6 per cent in 2021.
However, the IMF projected 7.4 per cent of growth for Bangladesh for the current year report published in October 2019.
The World Bank a few days ago projected that the economic growth of Bangladesh might turn out to be only 2-3 per cent this fiscal year due to the outbreak of coronavirus.
Bangladesh achieved 8.15 per cent economic growth in last fiscal year and the budgetary projection of current fiscal year (FY), 3019-20 is 8.2 per cent.
BBN/SSR/AD