Dhaka, Bangladesh (BBN)-India and Bangladesh have signed 22 agreements and memorandum of understandings (MoUs) on the first day of Narendra Modi's two-day visit in Dhaka on Saturday.
Bangladesh Prime Minister Sheikh Hasina revealed the information to the media during an official press briefing at the Prime Minister's Office (PMO) in Dhaka.
On the other hand, Modi tweeted, "22 important agreements have been signed today that will give a new dimension to India-Bangladesh ties."
During the briefing, Indian premier Modi, wearing elegant cream coloured Panjabi Pajama and Kurta (Jacket), was also present.
After the briefing of Hasina, Modi also briefed the media and thanked the people of Bangladesh and Hasina for the generous hospitality that was accorded to him.
In the briefing, Hasina thanked the Indian government, people and all political parties for their support that led to the ratification of the Land Boundary Agreement.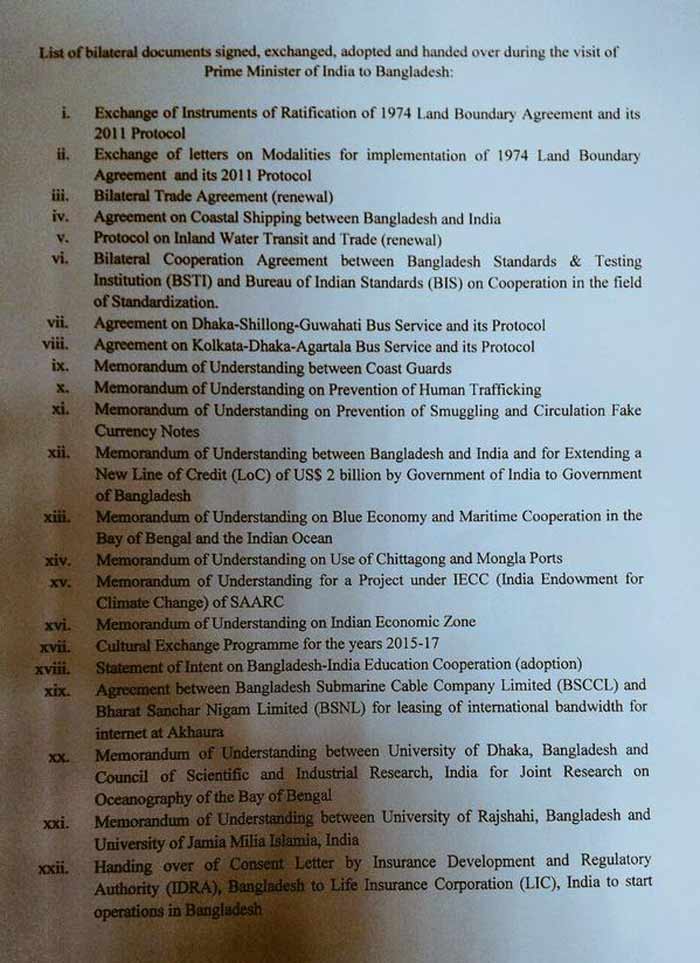 BBN/AI/AD