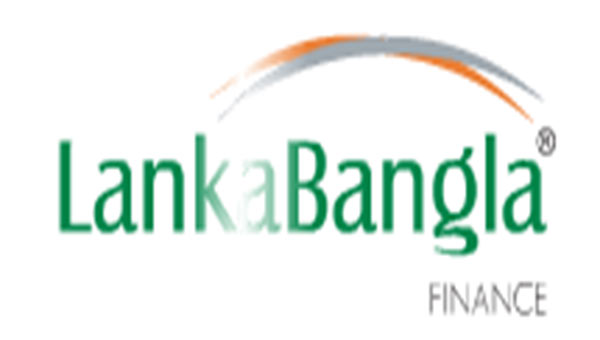 Dhaka, Bangladesh (BBN)– LankaBangla Finance dominated the premier bourse's transaction chart last week that ended on Thursday, the first week of the new fiscal year 2017-18, as investors were active on its shares.
The week featured a total turnover for the week of BDT 53 billion, registering an increase of 71 per cent over the previous week's BDT 31 billion.
LankaBangla Finance, Regent Textile, Baraka Power, Fu-Wang Food, Keya Cosmetics, Doreen Power, Beximco, Prime Bank, Saif Powertec, and Investment of Bangladesh were most-active shares in terms of value on the Dhaka Stock Exchange (DSE).
Of them share price of all ten companies rose up to 32.91 percent last week compared to the previous week.
According to the statistics available with the DSE, about 27.37 million shares of LankaBangla were traded, generating a turnover of nearly Tk 1.96 billion which was 2.96 percent of the week's total turnover value.
The daily average turnover for the company was BDT 312 million.
The non-bank financial institution's share price closed at BDT 57 on Thursday, the last trading session of the week, advancing 2.52 percent over the previous week.
LankaBangla Finance, which was listed on the Dhaka bourse in 2006, disbursed 15 percent cash and 15 percent stock dividend for the year ended on December 31, 2016.
LankaBangla also witnessed earnings growth of 50.3 percent year-on-year basis while the consolidated earnings per share (EPS) stood at BDT 2.87 for the year ended on December 31, 2016 against BDT 1.53 in the previous year.
The company also disbursed 15 percent cash and 15 percent stocks dividend for the year ended on December 31, 2015.
The company's paid-up capital is BDT 2.76 billion and authorised capital is BDT 3.0 billion, while the total number of securities is 276.74 million.
The sponsor-directors own 34.63 percent stake in LankaBangla, while institutional investors own 25.13 percent, foreign investors 5.05 percent and the general public 35.19 percent as on May 31, 2017, the DSE data shows.
LankaBangla was, followed Regent Textile with shares of BDT 1.40 billion changing hands, followed by Baraka Power BDT 1.21 billion, Fu-Wang Food BDT 1.08 billion, Keya Cosmetics BDT 1.07 billion, Doreen Power BDT 1.04 billion and Beximco BDT 1.03 billion.
Prime Bank was also included in the week's top ten turnover chart with shares of BDT 948 million changing hands, followed by Saif Powertec BDT 929 million and state-run ICB BDT 926 million.
BBN/SSR/SR