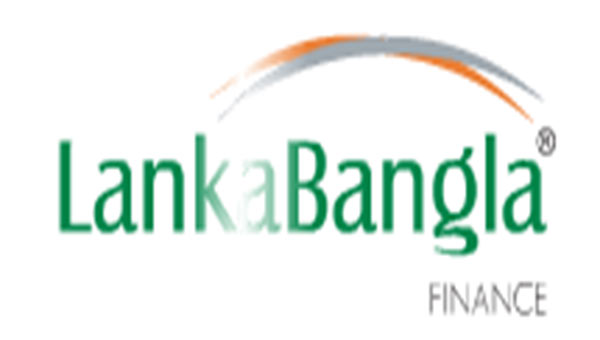 Dhaka, Bangladesh (BBN) – LankaBangla Finance dominated the transaction chart of the Dhaka Stock Exchange (DSE) this week that ended today.
According to statistics available with the DSE, about 13.33 million shares of LankaBangla Finance were traded, generating a turnover of BDT 391 million, which was 3.89 percent of the DSE's total turnover.
The total turnover on the DSE stood at BDT 10.05 billion which was BDT 26.27 billion in the previous session, plunging by 62 percent as last week saw only two trading sessions instead of previous week's five.
The LankaBangla's share price closed at BDT 30 each on Monday, the last trading session before five-day Eid-ul-Azha vacation, registering an increase of 7.14 percent over the previous week.
Brokers said the investors showed enthusiasm to the LankaBangla Finance shares amid positive expectation before Eid-ul-Azha vacation, which created hype among the investors.
The company's consolidated earnings per share (EPS) stood BDT 0.35 for April-June 2018 as against BDT 0.73 for April-June 2017.
In six months for January-June 2018, its consolidated EPS was BDT 0.51 as against BDT 1.38 for January-June 2017.
The consolidated net operating cash flow per share (NOCFPS) was BDT 1.26 for January-June 2018 as against BDT 1.15 for January-June 2017.
The consolidated net asset value (NAV) per share was BDT 18.80 as on June 30, 2018 and BDT 18.03 as on December 31, 2017.
LankaBangla Finance, which was listed on the Dhaka bourse in 2006, disbursed 7.50 percent cash and 7.50 percent stock dividend for the year ended on December 31, 2107.
The company's paid-up capital is BDT 5.13 billion, authorised capital is BDT 10 billion and the total number of securities is 513.17 million.
The other most active shares in terms of value included BBS Cables with shares worth BDT 390 million changing hands, followed by City Bank of BDT 287 million, Dhaka Bank BDT 255 million, Brac Bank BDT 208 million, United Power BDT 204 million and National Housing Finance BDT 179 million.
International Leasing & Finance was also included in the week's top turnover list with shares worth BDT 175 million changing hands, followed by Mercantile Bank BDT 173 million and Premier Bank BDT 165 million.
BBN/SS/ANS