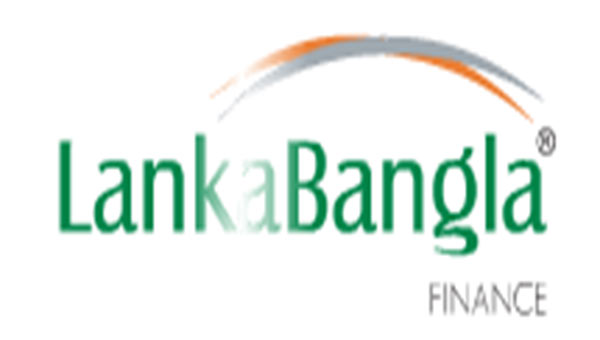 Dhaka, Bangladesh (BBN) – LankaBangla Finance dominated the transaction chart of the Dhaka Stock Exchange (DSE) this week that ended Thursday as investors were active on its shares after record date for rights shares entitlement.
Trading of the shares of the LankaBangla was remain suspended on Sunday (November 26) due to record date for rights entitlement while the company's rights subscription will begin on December 17.
The rights issue is an offer of new shares by a company to its existing shareholders in proportion to the shares they already own and usually at a discount to market price.
LankaBangla on October 31 last received regulatory approval to raise BDT 1.59 billion by issuing 159.12 million right shares to comply with the condition of BASEL-III.
The LankaBangla Finance will issue one rights share against two existing shares at a price of BDT 10.
Meanwhile, turnover, the crucial indicator of the market, stood at nearly BDT 38.32 billion on the DSE, which was 23 percent lower than the week before.
The most active shares in terms of value included LankaBangla Finance, AB Bank, United Power, Standard Bank, Shahjalal Islami Bank, Paramount Textile, BD Thai Aluminium, Brac Bank, City Bank and Golden Harvest Agro Industries.
According to the statistics available with the DSE, about 24.93 million shares of LankaBangla were traded, generating a turnover of nearly BDT 1.30 billion during the week. It was 3.39 percent of the week's total turnover.
The daily average turnover of the company was BDT 260 million.
The non-bank financial institution's share price closed at BDT 51 on Thursday, the last trading day of the week, losing 26.41 percent over the previous week following its price adjustment after record date.
The company's consolidated earnings per share (EPS) stood at BDT 1.31 for July-September, 2017 as against BDT 0.16 for July-September, 2016.
In nine months, consolidated EPS was BDT 3.31 for January-September, 2017 as against BDT 1.05 for January-September, 2016.
Consolidated net operating cash flow per share (NOCFPS) was BDT (6.15) for January-September, 2017 as against BDT 1.15 for January-September, 2016. Consolidated net asset value (NAV) per share was BDT 23.01 as of September 30, 2017 and BDT 21.01 as of December 31, 2016.
LankaBangla Finance, which was listed on the Dhaka bourse in 2006, paid 15 percent cash and 15 percent stocks dividend for the year ended on December 31, 2016.
The company also disbursed 15 percent cash and 15 percent stock dividend in 2015.
The company's paid-up capital is BDT 3.18 billion and authorised capital is BDT 10 billion, while the total number of securities is 318.25 million.
Sponsor-directors own 33.56 per cent stake in LankaBangla, while institutional investors own 25.55 percent, foreign investors 4.54 percent and the general public 36.35 percent as on October 31, 2017, the DSE data shows.
LankaBangla was, closely followed AB Bank, with shares of BDT 1.26 billion changing hands, followed by United Power BDT 987 million, Shahjalal Bank BDT 975 million, Paramount Textile BDT 888 million and  BD Thai Aluminium BDT 861 million.
Brac Bank was also included in the week's top turnover chart with shares of BDT 752 million changing hands, followed by City Bank BDT 720 million and Golden Harvest Agro Industries BDT 700 million.
BBN/SS/AD