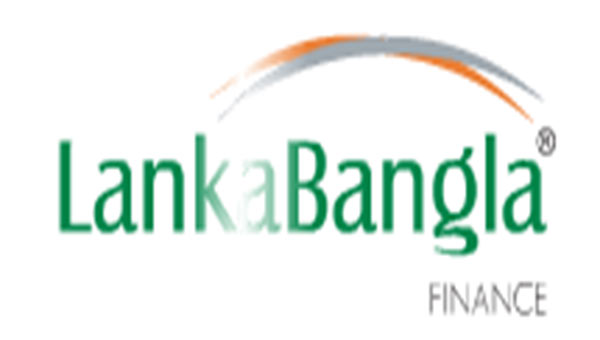 Dhaka, Bangladesh (BBN) – LankaBangla Finance dominated the transaction chart of Dhaka Stock Exchange (DSE) last week that ended on Thursday as investors were active on its shares throughout the week.
According to the statistics available with the DSE, about 26.60 million shares of LankaBangla were traded, generating a turnover of BDT 1.68 billion during the week.
It was 4.69 percent of the week's total turnover value.
The non-bank financial institution's daily average turnover stood at BDT 336 million on the premier bourse last week.
The company's share price closed at BDT 62.40 each on Thursday, the last trading session of the week, losing 2.95 percent over the over previous week.
Shareholders of the company recently approved 15 percent cash and 15 percent stock dividend for the year ended on December 31, 2016 at its 20th annual general meeting (AGM).
The company also reported consolidated earnings per share (EPS) of BDT 2.87, consolidated net asset value (NAV) per share of BDT 24.16 for the year ended on December 31, 2016 as against BDT 1.53 (restated) and BDT 22.63 (restated) for the same period of the previous year.
LankaBangla Finance, which was listed on the Dhaka bourse in 2006, also disbursed 15 percent cash and 15 percent stocks dividend for the year ended on December 31, 2015.
The company's paid-up capital is BDT 3.18 billion and authorised capital is BDT 10 billion, while the total number of securities is 318.25 million. The company's total market cap stood at BDT 19.89 billion as on Thursday.
Sponsor-directors own 34.63 percent stake in LankaBangla, while institutional investors own 26.69 percent, foreign investors 5.08 percent and the general public 33.60 percent as on March 31, 2017, the DSE data shows.
LankaBangla was, closely followed IDLC Finance with about 14.66 million shares of BDT 1.12 billion changing hands, followed by Ratanpur Steel Re-rolling Mills BDT 1.04 billion, City Bank BDT 981 million, Brac Bank BDT 977 million, Beximco BDT 943 million and Beximco Pharma BDT 878 million.
Evince Textile was also included in the top ten turnover list with 35.78 million shares of BDT 841 million changing hands, followed by Regent Textile Mills BDT 834 million and Saif Powertec BDT 798 million.
BBN/SSR/AD