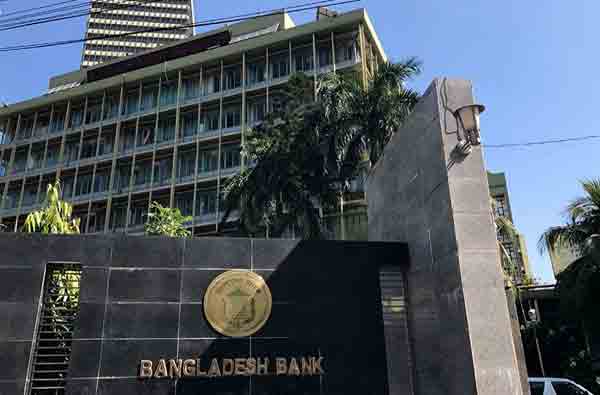 Dhaka, Bangladesh (BBN)– Country's top merchant bankers have urged the central bank to take effective measures to implement its policy regarding the creation of special funds for revival of the ailing capital market.
At a meeting with the Bangladesh Bank (BB) on Sunday, they called for effective steps so that the scheduled banks create the special funds immediately to help bring stability to the volatile capital market.
The meeting of the leaders of Bangladesh Merchant Bankers Association (BMBA) was held at the BB headquarters in Dhaka, with BB Governor Fazle Kabir in the chair.
A four-member BMBA delegation, led by its President Md Sayadur Rahman, took part in the meeting.
At the meeting, the central bank officials said they are working to expedite the ongoing process of creating the special funds meant for investment in the capital market, according to the BMBA president.
The BMBA's appeal came against the backdrop of the benchmark equities index dropping below the 'psychological' threshold of 4,000-mark on Sunday following the news of travel restrictions announced by major countries.
DSEX, the key index of the Dhaka Stock Exchange (DSE), sank below 4,000-mark for the first time in five years since May 4, 2015.
Earlier, the DSEX also saw a massive decline of 279 points, the biggest single-day fall since its inception in 2013, on March 09 just a day after Bangladesh confirmed three cases of COVID-19.
In the last 17 trading days, the DSE broad index lost a cumulative 789 points and the market-cap wiped out BDT 485 billion, as panic gripped investors in the wake of coronavirous outbreak.
Global stock markets were also bleeding as traders turned jittery amid mounting fears of a recession in major economies, triggered by the coronavirus pandemic.
On the other hand, the BB officials expect that four more banks would form their special funds this week.
These banks are Agrani Bank, National Credit and Commerce (NCC) Bank, Bank Asia and Mercantile Bank.
Earlier, eight banks formed their special funds in line with the BB's advice.
Besides, the central bank high-ups also talked with the chairman of the Association of Bankers, Bangladesh (ABB) in this regard.
On February 10, the central bank allowed all scheduled banks to create a special fund of BDT 2.0 billion each with a five-year tenure only for investment in the capital market.
As per the latest arrangement, the banks may form the special fund with their own resources or with funds received from the BB through repo or re-financing mechanism.
Such investment will not be included in the banks' capital market exposures, both on solo and consolidated basis, until February 2025, according to a notification issued by the BB.
BBN/SSR/AD