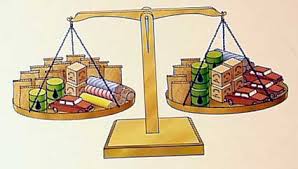 Dhaka, Bangladesh (BBN) – The BBN (Bangladesh Business News) has prepared the morning business round up compiling reports, published by different newspapers and news portals in Bangladesh.
Q1 current account deficit widens
The country counted a steep current-account deficit worth $1791 million ($1.71 billion) in the first quarter of this fiscal, resulting mainly from a yawning trade gap. Official figures show during the corresponding period (July-September) of the past fiscal year (FY17) the current-account balance had a modest surplus of $539 million.
13 banks overshoot SME lending targets
Thirteen banks have overshot their annual SME loan disbursement targets in just six months in a sign of aggressive lending, which the central bank terms suspicious. They disbursed 105 percent to 242 percent of their annual targets in January-June this year, Bangladesh Bank data shows.
NBR finds Tk 926cr VAT 'evasion' by Robi
The National Board of Revenue on Sunday demanded Tk 926 crore in value-added tax from mobile operator Robi saying that the company 'evaded' the amount in various ways from January 2013 to December 2016, said officials. Large Taxpayers Unit (VAT) of the revenue board also issued five separate show-cause notices to Robi seeking reply within 15 days on why the VAT authority would not ask the company for paying the amount.
IPFF enters into second phase with $357m fund
The Investment Promotion and Financing Facility Project (IPFF) has entered into second phase with US$357 million fund to finance infrastructure sectors through public-private participation process, officials said. An agreement was signed by Kazi Shofiqul Azam, Secretary, Economic Relations Division, Government of Bangladesh and Qimiao Fan, World Bank Country Director for Bangladesh, Bhutan, and Nepal, on behalf of the Bangladesh government and the World Bank respectively in the capital Dhaka on Sunday.
Govt to build 3,600MW LNG-based power plant
Bangladesh is set to get 3,600 megawatts of electricity from a LNG-based power plant at Payra, the largest yet, as part of the government's efforts to give the economy the impetus needed to meet the growth aspirations. North-West Power Generation Co., an enterprise of Bangladesh Power Development Board, and Siemens yesterday signed a primary agreement for setting up the plant in Patuakhali.
Honda to produce motorbikes in Bangladesh from next year
Industries minister Amir Hossain Amu on Sunday laid the foundation stone of a motorcycle manufacturing plant of Japanese Honda Motor Company at privately-owned Abdul Monem Economic Zone at Gazaria in Munshiganj district. Honda Motor, the world's largest motorcycle manufacturing company, wants to manufacture motorcycles at the plant from next year under the name of Bangladesh Honda Private Limited.
China eyes power sharing with BD thru' Myanmar
China sees prospect of electricity sharing with Bangladesh through Myanmar through trans-border interconnection transmitting clean hydropower from Yunnan Province. A senior official in Guangzhou spoke about this plan and also said Bangladesh-China-India-Myanmar (BCIM) corridor is very important for implementing China's 'One Belt, One Road (OBOR) initiative.
Govt securities can now be traded on DSE
Capital market investors can now buy and sell government securities through the Dhaka Stock Exchange in a development that is expected to make the country's bond market more vibrant. The decision came at the quarterly coordination meeting of regulators — Bangladesh Bank, Bangladesh Securities and Exchange Commission, Insurance Development and Regulatory Authority, Registrar of Joint Stock Companies and Firms, Microcredit Regulatory Authority, Department of Cooperatives and Bangladesh Telecommunication Regulatory Commission.
BBN/SSR/AD